Autumn Fashion Must Haves
Ellie Macsymons · Sep 27, 2018
Our team of specialist bargain hunters here at NetVoucherCodes know just how important it is for our customers to keep ahead of the game in the world of fashion which is why have done all the searching for you! Unlock the hottest fashion trends this Autumn 2018 right here with our hand-selected fashion picks we just can't get enough of, alongside some super savvy online deals to help you stay within your budget.
If you haven't already noticed, it appears animal prints have touched down once again in the world of fashion and it appears they're staying put this Autumn. This major Bold theme seems as though it will be sticking around for the winter too and we love it! We've gathered some of our favourite looks from outerwear to those must have cosy jumpers that are going to be your wardrobe staple this Autumn. Not to forget those stylish chunky trainers and all the classic boot styles you can think of.
What's your style this Autumn? Let us help – Check out some of our Top Picks and inspire your inner fashionista this Autumn with NetVoucherCodes, and more importantly, ensure your wardrobe is as fresh as the fall breeze this season for less with our money-saving deals.
Fall Knitwear & Jumpers
As soon as the nights begin to draw in and the air suddenly turns crisp, it's time to whip out those timeless knitted jumpers, cosy hoodies and cute cropped sweatshirts. It's all about the Bold and Brave patterns this season and this is reflected at all our favourite stores
including New Look, Very, Pretty Little Thing, Debenhams and Miss Selfridge – just to name a few. Whilst staying on trend is essential, staying on budget is crucial and our money-saving hunters want you to make super savings where you can, like 10% Discount for Students at New Look, or 25% off Newsletter Sign-ups at Miss Selfridge.
All your staple, online fashion stores have stocked up on Hot animal printed knitwear and jumpers along with the classic pastels, maroon and mustard colours which epitomise the Autumnal season. Fluffy styles and Cosy Cords have also made an appearance this Autumn boasting stripes, Spots and lots of tempting details which are sure to make an impression this season. Oversized, slouchy hoodies and sweatshirts have also dropped in this Autumn for those going for that lounge look and we're all for them. Checkout some of the most sought after fashion brands online using are great selection of Voucher Codes and Deals at NetVoucherCodes to bring your Fall Knitwear desires to life for less.
Our Top Picks
Jackets & Coats
If it's furry or fuzzy, you know you're on the right track this Autumn 2018. This season it's all about the cosy, warm and fun styles! You can also expect to see a lot of the classic styles too like Biker Jackets, Puffer Coats, Bomber Jackets, Trench Coats & Duster Jackets, which return every fall and never fail to keep you on trend. This year, pastel pinks, autumnal browns and of course animal prints have stepped ahead of the typical blacks & greys we see each and every year and have already had a huge presence both online and on the high-street. Faux Fur and Borj Textures have also hit stores and catwalks and they look as delightful as they feel!
We've collected some of our favourite looks to get you inspired when it comes to your outerwear choices this Autumn. New Look, Debenhams, Missguided and Urban Outfitters are amongst some of our favourite stores for fall jackets & coats at affordable prices. Using our wide array of savvy deals and discounts at NetVoucherCodes can also guarantee you money off your next order at some of your favourite online stores – simply check online to see what we can do for you!
Our Top Picks
Shoes & Boots
This Autumn/Winter 2018 is all about statement shoes! From chunky trainers and bold printed heels to knee-length boots and all your favourite, timeless classics, we here at NetVoucherCodes want to keep you in the know on what's hot for your feet this Autumn. If your a lover of trainers, you'll be happy to know there has never been a better time to whip on a pair of sneakers with just about anything and get away with it. We're all over the Chunky Trainers trend which has hit the high streets – the perfect way to make a statement with your feet whilst keeping it casual.
Prefer to dress up? Team your smart-casual Autumn outfit with some statement chelsea boots in a snake or leopard print or flaunt a sexy knee-length boots which are sure to catch eyes wherever you go. Kitten heels have also made a re-appearance this Autumn – a great way to give your feet a break from the Stiletto's. Whatever style you prefer, this season it's about being adventurous with your shoe style so don't be afraid to release your inner style through your feet whether it be big bows, bright colours or bold prints – have fun with your feet this year and check out our top picks for some handy inspo! JD, Office & Very are just some of our go-to stores online. And, with our money-saving deals online at NetVoucherCodes, you can make some great savings at these stores and many more so don't hesitate to check us out.
Out Top Picks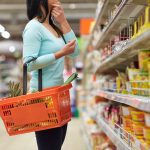 If you're fed up with spending over the odds on your food shop each and every week, it's time to wise up! Supermarkets know exactly how to make you spend your cash and their clever marketing tactics could be having the wool over your eyes. If you've ever bought 3 of the same item because […]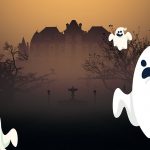 It is nearing oooky spooky season, so we thought we would tell you about some of the UK's most prolific hotspots for sinister ghost sightings ahead of all Hollow's Eve. We have looked into sightings across the UK, to help the ghost hunters amongst us to plan a trip, but also highlight some the eeriest […]
Here at NetVoucherCodes.co.uk, we were curious to see if living in the UK if good value for money. As chat always seems to surround how expensive things are, we wanted to delve deeper into what bargains Brits can pick up. Our research experts looked at the price of essential goods in the US and Asia […]
Every so often, you'll notice that your utility bills have crept up compared with last year's prices. In recent months, the UK's wholesale electricity market has soared to record highs, meaning households could see an increase of up to £139 in energy bills – the highest since 1990. This has subsequently forced many smaller energy […]
The new queens will be sissying that walk and serving major looks on our screens in a matter of days. To push their drag prowess and impress the judging panel, the twelve new contestants will be facing comedy, singing, sewing, and dancing challenges. Here at NetVoucherCodes.co.uk, we wanted to know their potential online earnings. As […]
Whether we like it or not, mobile phones have seamlessly become part of our everyday lives. From texting the group chat to updating our socials, hosting meetings on the go or face-timing loved ones – most of us rely on our mobiles in one way or another. And like everything in life, our mobile phones […]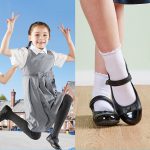 Where to head for Back to School Bargains Another lap around the sun means another school year is soon to commence, and one thing on every parent's mind this summer is school uniform – and more precisely, where's the cheapest place for it? With growing kids comes the cost of renewing their school uniform more […]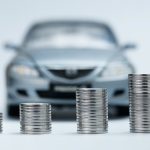 If you've ever been involved in an accident or your vehicle has broken down unexpectedly, you're probably all the more grateful for having your car insurance policy in place. However, there is no question that Car Insurance adds to the expense of driving, and as much as we may begrudge paying our premiums at times, […]
If you're a self-proclaimed football fanatic, the team here at NetVoucherCodes.co.uk has decided to delve into some serious Premier League Era football data and you don't want to miss it. Whether you're an eagle-eyed fan or prefer to sit on the sidelines, you've probably never considered which kit manufacturer has produced the most league titles […]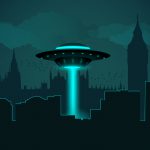 The mystery around UFO's and sightings of unusual objects have captivated and divided the world for decades. The very first sighting of a UFO was first reported way back in 1947. Since then, sightings of peculiar-looking 'spaceships' illuminating the sky have been reported in all corners of the globe. Even now, these extraterrestrial creatures continue […]