Love Island contestant Instagram follower growth
Rebecca Bebbington · Jun 15, 2021
I'VE GOT A TEXT! Missed those delightful yells? Brace yourselves, 12 sexy singletons are headed to Mallorca in pursuit of love this summer.
Kicking off on the 28th June at 9pm on ITV, series seven is coming back on our screens with a bang… not to mention an all-new luxury villa.
Hosted by Love Island moguls Laura Whitemore and Ian Stirling, the pair have teased us with a brand new, sun-drenched and fiery promo that's left us wanting more.
Luckily, the countdown is almost over and you can revel in the re-couplings, dumpings and all the juicy mischief in between.
It is not long until chats about "where your head's at" resume around the firepit and live savage break ups leave us gobsmacked.
The popularity of the show has been soaring in recent years, we're casting our minds back to the epic season five!
Contestants from the fifth season all boosted their online following massively, after their stint in the villa. From sponsorship deals, to paid adverts, and a legion of opportunities, it's not just 'love' the new 2021 contestants can expect to gain.
Contestants are likely to rack up a mass of Instagram followers during and after their summer of love, and season 5 islanders are living proof.
But just how much growth can the new contestants expect to see on their social media, and can their ending position determine their increase in online love?
Molly-Mae Hague
Runner-up on the series, Molly-Mae, is undoubtedly one of the biggest names to emerge from season five. Despite entering the villa on day 4, blonde bombshell and 'influencer' Molly-Mae Hague certainly made an impact, and not just on Tommy Fury. With an already sizable following of 135.5K on Instagram, Molly's followers soared to 239k during her 7-week stint, despite being beaten to first place.
Viewers loved her bubbly energy, style and the adorable romance that played out for her on TV.
Since leaving the show, Molly-Mae has attracted the most followers out of anyone else in her cohort. On Instagram, her now 5.5 Million fans follow her and her sweetheart, Tommy-Fury's lavish lifestyle in Manchester.
Her popularity doesn't end on Instagram, as her YouTube channel is just as loved. Not to mention landing her epic sponsorship deal with fashion mogul Pretty Little Thing, collaborations with Ego Shoes and creating her own Fake Tan brand 'Filter'.
Amber Gill
Feisty geordie, Amber Gill and love interest Greg O'Shea stole the 2019 Love Island crowns with their whirlwind romance after only 13 days in the villa together. Following on from her success both on and off the show, Amber has earned a whopping 2.6 million Instagram followers. That is almost 4000% up from the mighty 52.5K fans she had before entering the villa – placing her second behind rival Molly-Mae.
However, despite their win, the duo quickly called it quits on their short-lived relationship with Greg rumoured to have dumped Amber via text a couple of weeks after being crowned winners… Ouch!
Since the split, Amber hasn't hidden from the public eye. Instead, she quickly went on to collaborate with top fashion brand Miss Pap and has now launched her own fitness plan Amber Flexx.
Perhaps a bitter pill to swallow for Greg O'Shea, who although took the crown and half the prize money, left the villa with 786,870 followers and has since only managed to reach the 1 million mark.
Tommy Fury
More loved up than ever, Molly-Mae and Tommy Fury have been together for the past two years, after placing second in the series five finale. Before starting the show, Tommy, The Gypsy Kings younger brother, was already one of the most popular faces online, with over 170k people watching what he was up to on Instagram.
During his time in the villa, Tommy's follower account crept up to 200k, only slightly behind Amber Gill.
However, since finding fame after appearing on the island, Tommy has become the second most popular contestant from season five with 3.4 million Instagram followers, only being beaten in numbers by sweetheart Molly-Mae.
The successful pair are the only remaining couple from the series!
Maura Higgins
Despite coming in fourth, Irish beauty, Maura Higgins and lover Curtis Pritchard have both been launched into the spotlight since their loved-up exit from the Love Island villa in 2019. Since fans watched their romance blossom live on TV, Curtis and Maura's relationship turned turbulent after Maura's stint on Dancing on Ice sparked rumours of cheating.
Maura's controversial entrance into the villa left viewers seething at her attempt to pinch Tommy, although her infectious and bubbly personality won viewers over.
Having entered with 67k followers on Instagram, Maura left Mallorca with an epic 163k giving her 4th position in our rankings. She now boasts an even more impressive 3.2 million!
And it's not just followers Maura has gained. As well as her time on Dancing on Ice, Maura has gone on to present on ITV's This Morning, earned paid sponsorship deals from Irish beauty brands Inglot and Bellamianta as well as fashion brands Boohoo and EGO Shoes. She has even turned her infamous line, 'Flutters' into a business!
Although Curtis Pritchard doesn't land in our top 5, the ballroom dancer was also well known before entering the villa and entered with a huge 83k fans following his every move. His follower count crept up slowly during the show reaching a 126k – less than partner Maura. Perhaps due to an epic split from fellow contestant Amy Hart which saw Amy walk from the villa halfway through the series.
Since his exit, Curtis now boasts 1.3 Million fans on Instagram and has been seen on other popular reality TV series including Celebs Go Dating, The Greatest Dancer and spin-off show, The Boxer and the Ballroom Dancer – featuring fellow contestant Tommy Fury – not too shabby
Ovie Soko
Despite placing third, Ovie Soko takes position 4 in our follower growth rankings. Alongside Indian Reynolds, both latecomers on the series, Ovie and India managed to bag third place in the Love Island finale, but where are they now?
During his time in the Villa, Ovie Soko increased his follower count by an incredible 3781% whilst the show was on the air. Starting the series on just less than 40k followers, his infectious 'message' chant and humble personality quickly paved his way up the social ranks. During the final, his total count hit over 1.5 million and he now sits steady with around 1.8 million.
Since coming third on the show, Ovie and his partner, India Reynolds, have split with India gaining the second smallest increase in followers during her time on the show.
Perhaps entering the villa late on day 44, India had less time to win fans over. Before entering the reality TV world, she had an incredible 289,625 Instagram followers. During the final, 617,544 were following her. However, since leaving the show and pursuing a career in modelling and having gained her own sponsorships and fashion deals, over 1 million people now see her content online.
Dumped Islanders of Series 5
Many of those dumped early from the island still managed to gain huge followings on social media throughout their time in the villa.
Latecomer, Jourdan Riane, saw the smallest increase in social media followers whilst on the show, with an increase of just 184%. Lasting only 10 days in the villa, Jourdan was already established on social media with a staggering 282,333 followers. During the final of the show, this rose to over half a million and now sits at about 665,000 – a far cry behind fellow contestants.
Despite being dumped early on days 36 and 56, day one contestants Anton Danyluk and Lucie Rose-Donlan have both seen huge jumps during their time in the villa with Lucie's follower count increasing by 1463% and Anton 3570%. Both have now surpassed the Million follower count and have gone on to secure great business opportunities.
2021 Contestants: What can they expect?
Having analysed our findings from season 5 contestants, the new islanders can expect to earn on average 2007% more followers during their time in the villa. This could then climb a further 124% after the show.
However, it seems winning the show, or placing second, third or fourth, doesn't necessarily mean you will earn the biggest following during your time in the villa.
Other factors like how long the contestants have been on the show, their relationships, friendships and overall likeability prove to be the bigger earners for Instagram followers.
Latecomers received less of a following during their time in the villa, although some still managed to earn a big following after the show.
Another thing to consider is the only remaining couple, Molly-Mae Hague and Tommy Fury still take the reins with most followers from this series. Perhaps something for new contestants to keep in mind – genuine and long-lasting relationships following the show are more attractive.
Could the missed summer series of 2020 pave the way for further interest from social media users for this season's islanders? Possibly. One thing for sure is that when leaving the villa, the contestants will be inundated with opportunities based on their following and popularity meaning some will undoubtedly be better than others.
The Full Data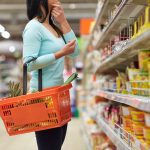 If you're fed up with spending over the odds on your food shop each and every week, it's time to wise up! Supermarkets know exactly how to make you spend your cash and their clever marketing tactics could be having the wool over your eyes. If you've ever bought 3 of the same item because […]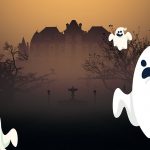 It is nearing oooky spooky season, so we thought we would tell you about some of the UK's most prolific hotspots for sinister ghost sightings ahead of all Hollow's Eve. We have looked into sightings across the UK, to help the ghost hunters amongst us to plan a trip, but also highlight some the eeriest […]
Here at NetVoucherCodes.co.uk, we were curious to see if living in the UK if good value for money. As chat always seems to surround how expensive things are, we wanted to delve deeper into what bargains Brits can pick up. Our research experts looked at the price of essential goods in the US and Asia […]
Every so often, you'll notice that your utility bills have crept up compared with last year's prices. In recent months, the UK's wholesale electricity market has soared to record highs, meaning households could see an increase of up to £139 in energy bills – the highest since 1990. This has subsequently forced many smaller energy […]
The new queens will be sissying that walk and serving major looks on our screens in a matter of days. To push their drag prowess and impress the judging panel, the twelve new contestants will be facing comedy, singing, sewing, and dancing challenges. Here at NetVoucherCodes.co.uk, we wanted to know their potential online earnings. As […]
Whether we like it or not, mobile phones have seamlessly become part of our everyday lives. From texting the group chat to updating our socials, hosting meetings on the go or face-timing loved ones – most of us rely on our mobiles in one way or another. And like everything in life, our mobile phones […]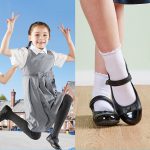 Where to head for Back to School Bargains Another lap around the sun means another school year is soon to commence, and one thing on every parent's mind this summer is school uniform – and more precisely, where's the cheapest place for it? With growing kids comes the cost of renewing their school uniform more […]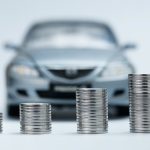 If you've ever been involved in an accident or your vehicle has broken down unexpectedly, you're probably all the more grateful for having your car insurance policy in place. However, there is no question that Car Insurance adds to the expense of driving, and as much as we may begrudge paying our premiums at times, […]
If you're a self-proclaimed football fanatic, the team here at NetVoucherCodes.co.uk has decided to delve into some serious Premier League Era football data and you don't want to miss it. Whether you're an eagle-eyed fan or prefer to sit on the sidelines, you've probably never considered which kit manufacturer has produced the most league titles […]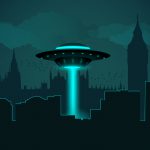 The mystery around UFO's and sightings of unusual objects have captivated and divided the world for decades. The very first sighting of a UFO was first reported way back in 1947. Since then, sightings of peculiar-looking 'spaceships' illuminating the sky have been reported in all corners of the globe. Even now, these extraterrestrial creatures continue […]