Parents being forced to pay a fortune for this year's top Christmas toys
Ellie Macsymons · Nov 16, 2017
NetVoucherCodes.co.uk has recently looked into claims by parents that they are being ripped off by unscrupulous people profiteering from hard-to-get Christmas toys.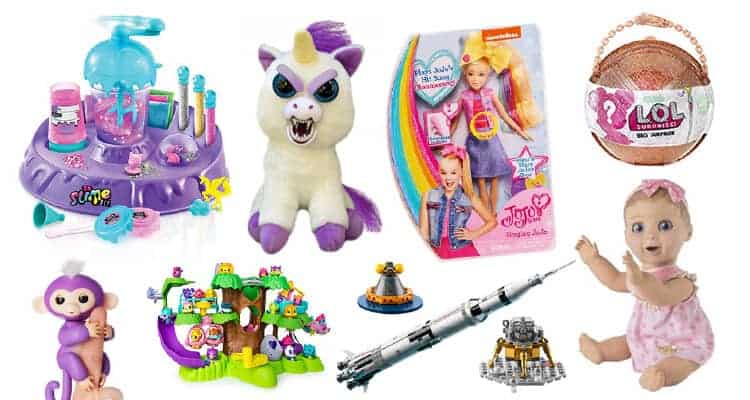 One of the worst examples is the popular Luvabella doll which has been topping the must-have toy charts this year. Our research shows that this doll is often being resold on marketplace sites for huge markups leaving parents frustrated.
The average markup for a £99.99 Luvabella doll was found to be 66% with an average marketplace reseller price of £166.43. These dolls typically sell out at R.R.P. in a matter of minutes with tech-savvy individuals using software to snap them up before genuine parents.
This unfortunate situation is similar to the ticket reseller problem and is affecting all of this year's most popular toys.
The next most popular toy was found to be the £19.99 Slime Factory with an average markup of a staggering 181% (selling at £56.22).
The £19.99 Feisty Pets Unicorn was the next most difficult on the list with an average markup of 86% on the resale market (selling at £37.14).
Parents have been expressing their frustration by leaving comments on marketplace resellers product pages.
Tracey vented her frustrations on the LOL Big Surprise Ball (87% markup) page and left the following comment: "Vile! People are trying to give their children presents for Christmas and you're using this as a way to profit… hope you're stuck with this and people make a stand against you greedy selfish s***s".
However, customers are still buying to avoid disappointment on Christmas day, one reviewer had this to say on the Jo Jo Siwa Singing Doll (64% markup) page: "I wouldn't have bought these dolls at all only my 2 little granddaughters really want them for Xmas and it's impossible to get them. I paid a ridiculous price for them but my little girls will be happy so takes the sting out of it.".
Our research shows the 3 most marked-up toys are Slime Factory (181% markup), Fingerlings (157% markup) and the Lego Millennium Falcon (101% markup) which isn't surprising as they are all very popular.
Furthermore, half the toys on our list are marked up by over 75% with the Slime Factory taking the lead at a whopping 181%.
It is a matter of supply and demand driving these prices with parents still prepared to pay over the odds to obtain one of these toys for their child on Christmas morning. Unfortunately, some children will miss out though as some parents refuse to be ripped off, or cannot afford to pay these extortionate prices.
To embed this infographic on your website simply copy the following code…
<img src=" https://www.netvouchercodes.co.uk/blog/wp-content/uploads/2017/11/reseller-toy-prices-2017.png" width="800″><p> Reseller Christmas toy markup 2017. An infographic by the voucher codes website <a href="https://www.netvouchercodes.co.uk/">NetVoucherCodes.co.uk</a></p>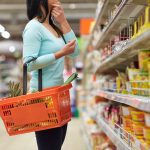 If you're fed up with spending over the odds on your food shop each and every week, it's time to wise up! Supermarkets know exactly how to make you spend your cash and their clever marketing tactics could be having the wool over your eyes. If you've ever bought 3 of the same item because […]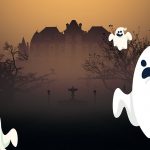 It is nearing oooky spooky season, so we thought we would tell you about some of the UK's most prolific hotspots for sinister ghost sightings ahead of all Hollow's Eve. We have looked into sightings across the UK, to help the ghost hunters amongst us to plan a trip, but also highlight some the eeriest […]
Here at NetVoucherCodes.co.uk, we were curious to see if living in the UK if good value for money. As chat always seems to surround how expensive things are, we wanted to delve deeper into what bargains Brits can pick up. Our research experts looked at the price of essential goods in the US and Asia […]
Every so often, you'll notice that your utility bills have crept up compared with last year's prices. In recent months, the UK's wholesale electricity market has soared to record highs, meaning households could see an increase of up to £139 in energy bills – the highest since 1990. This has subsequently forced many smaller energy […]
The new queens will be sissying that walk and serving major looks on our screens in a matter of days. To push their drag prowess and impress the judging panel, the twelve new contestants will be facing comedy, singing, sewing, and dancing challenges. Here at NetVoucherCodes.co.uk, we wanted to know their potential online earnings. As […]
Whether we like it or not, mobile phones have seamlessly become part of our everyday lives. From texting the group chat to updating our socials, hosting meetings on the go or face-timing loved ones – most of us rely on our mobiles in one way or another. And like everything in life, our mobile phones […]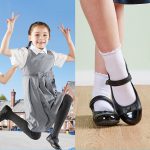 Where to head for Back to School Bargains Another lap around the sun means another school year is soon to commence, and one thing on every parent's mind this summer is school uniform – and more precisely, where's the cheapest place for it? With growing kids comes the cost of renewing their school uniform more […]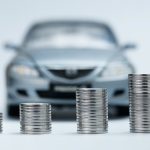 If you've ever been involved in an accident or your vehicle has broken down unexpectedly, you're probably all the more grateful for having your car insurance policy in place. However, there is no question that Car Insurance adds to the expense of driving, and as much as we may begrudge paying our premiums at times, […]
If you're a self-proclaimed football fanatic, the team here at NetVoucherCodes.co.uk has decided to delve into some serious Premier League Era football data and you don't want to miss it. Whether you're an eagle-eyed fan or prefer to sit on the sidelines, you've probably never considered which kit manufacturer has produced the most league titles […]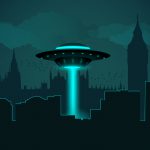 The mystery around UFO's and sightings of unusual objects have captivated and divided the world for decades. The very first sighting of a UFO was first reported way back in 1947. Since then, sightings of peculiar-looking 'spaceships' illuminating the sky have been reported in all corners of the globe. Even now, these extraterrestrial creatures continue […]