Superdry AW18 Collection
Ellie Macsymons · Oct 11, 2018
The Superdry AW18 collection has finally dropped and includes all the latest autumnal trends for fashion conscious men and women who aim for practically, affordability and style.
Get prepared for the new season with new in light jackets, t-shirts, sweaters, hoodies, denim and athleisure-wear that make transitional dressing easy during the fluctuating autumn temperatures and unpredictable weather. And with this collection, not only can you benefit from high quality clothing that's practical and weather conscious, you can also enjoy affordable price tags and innovative pieces that never go out of style.
Whether you're looking for casual everyday wear or smarter attire for more formal occasions, you can find it all in the Superdry AW18 collection. Shop for bestselling, classic Superdry hoodies and lightweight jackets, perfect for layering up as the weather gets colder. Or, invest in a pair of well fitting jeans that can be dressed up or down depending on the time of day, the occasion or the forecast.
Pair one of these jackets with your jeans, or slim fit chinos, and add the finishing touches from the latest accessories collection that includes hats, scarves, bags, trainers, boots and formal shoes. Or, if you're looking for a more feminine look combine a stylish skirt with tights and a waist length bomber for comfort, warmth and style.
If you're looking to add to your athleisure wardrobe you can discover joggers, sweat dresses and lightweight, graphic t-shirts that are great for relaxing at home, walking the dog or for simple day to day errands. Or if it's more upscale pieces you're after there's premium leather jackets, thick and cosy parkas and a knitwear collection that'll keep you wrapped up all season long.
Majority of the pieces in the AW18 collection are currently trending and boast a bestselling status, combining classic styles with contemporary and modernist reinterpretations to create a fresh new Autumn collection that you need to invest in.
Discover new womenswear pieces made with 70's nostalgia and western influences as well as "All American Girl" and "New Army" collections that combine sequins, studs and luxe metallics with biker jeans and staple leather pieces. Or, check out the new season menswear "London Calling" collection that inspires a touch of vintage with 80's counterculture pieces as well as punk rock, ska and reggae influences for the ultimate edgy look.
No matter what you're looking for you at Superdry, can buy with absolute confidence that all the pieces and trends in the AW18 collection are made meticulously with design, quality, fit and relentless innovation in mind, allowing you to create a statement with your style while feeling comfortable, warm and weather appropriate.
Check out our latest deals and Superdry voucher codes on our offers page.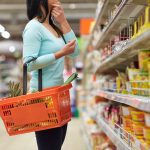 If you're fed up with spending over the odds on your food shop each and every week, it's time to wise up! Supermarkets know exactly how to make you spend your cash and their clever marketing tactics could be having the wool over your eyes. If you've ever bought 3 of the same item because […]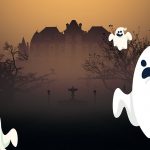 It is nearing oooky spooky season, so we thought we would tell you about some of the UK's most prolific hotspots for sinister ghost sightings ahead of all Hollow's Eve. We have looked into sightings across the UK, to help the ghost hunters amongst us to plan a trip, but also highlight some the eeriest […]
Here at NetVoucherCodes.co.uk, we were curious to see if living in the UK if good value for money. As chat always seems to surround how expensive things are, we wanted to delve deeper into what bargains Brits can pick up. Our research experts looked at the price of essential goods in the US and Asia […]
Every so often, you'll notice that your utility bills have crept up compared with last year's prices. In recent months, the UK's wholesale electricity market has soared to record highs, meaning households could see an increase of up to £139 in energy bills – the highest since 1990. This has subsequently forced many smaller energy […]
The new queens will be sissying that walk and serving major looks on our screens in a matter of days. To push their drag prowess and impress the judging panel, the twelve new contestants will be facing comedy, singing, sewing, and dancing challenges. Here at NetVoucherCodes.co.uk, we wanted to know their potential online earnings. As […]
Whether we like it or not, mobile phones have seamlessly become part of our everyday lives. From texting the group chat to updating our socials, hosting meetings on the go or face-timing loved ones – most of us rely on our mobiles in one way or another. And like everything in life, our mobile phones […]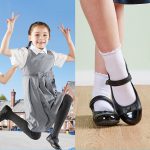 Where to head for Back to School Bargains Another lap around the sun means another school year is soon to commence, and one thing on every parent's mind this summer is school uniform – and more precisely, where's the cheapest place for it? With growing kids comes the cost of renewing their school uniform more […]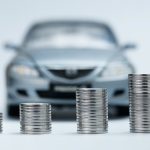 If you've ever been involved in an accident or your vehicle has broken down unexpectedly, you're probably all the more grateful for having your car insurance policy in place. However, there is no question that Car Insurance adds to the expense of driving, and as much as we may begrudge paying our premiums at times, […]
If you're a self-proclaimed football fanatic, the team here at NetVoucherCodes.co.uk has decided to delve into some serious Premier League Era football data and you don't want to miss it. Whether you're an eagle-eyed fan or prefer to sit on the sidelines, you've probably never considered which kit manufacturer has produced the most league titles […]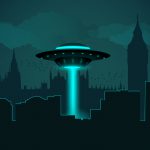 The mystery around UFO's and sightings of unusual objects have captivated and divided the world for decades. The very first sighting of a UFO was first reported way back in 1947. Since then, sightings of peculiar-looking 'spaceships' illuminating the sky have been reported in all corners of the globe. Even now, these extraterrestrial creatures continue […]