Top 10 Women's Coats & Jackets for Autumn
Ellie Macsymons · Sep 26, 2018
Autumn is the season of layers, cosy jackets, fur linings and vibrant colours, and with crisp mornings, rainy days and beaming rays of sunshine in the afternoon it can be hard to know what to wear throughout these months of harvest. To ensure you're prepared for all weather conditions while remaining super stylish and chic, stock your wardrobe with affordable Autumn apparel from brands like Debenhams, New Look, Urban Outfitters, Miss Selfridge and Marks and Spencer.
Check out our discount codes and deals for each of these brands, plus many more, and make those dark, chilly mornings a little bit easier with snuggly coats and jackets that'll match everything from skirts and tights to jeans and joggers. And, to make things easier, we've curated a list of the 10 best coats and jackets for women that are perfect for Autumn, as well as loads of ways to save money on each piece too, allowing you to pick and choose affordable pieces for every occasion and purpose.
1. Puffer Coats
We're all too familiar with those frosty mornings where the air's ice cold, your car's layered with frost, yet the sun's still shining. And as you sit will the heaters full blast waiting for your motor to defrost, you see the temperature on your dashboard at just 5 degrees, and you know: Autumn's on it's way. Well, what better way to start those mornings than with a nice padded puffer coat that'll make those dropping temperatures that little bit easier to take.
Super stylish, casual and practical- puffer coats embody it all and they're available in so many colours from neutral to vibrant- allowing you to pair them with any every day outfit. Whether you're a commuter, a student, or someone simply looking for an affordable Autumn coat that'll also suffice during the winter months, you will find the perfect cosy companion in a puffer jacket. Choose from hooded and unhooded, branded and unbranded and from black to bright yellow and add this staple piece to your wardrobe to kickstart your autumn right.
To help you in your search for the perfect puffer jacket we've selected 3 extremely different, yet equally stylish puffer jackets from well known retailers like Pretty Little Thing, Forever 21 and Missguided.
1) Skin Cropped Puffer Jacket – 20% off when you refer a friend and 15% off for students at Pretty Little Thing.
2) Pull Ring Puffer Jacket –  £5 off your first purchase and 21% off with student discount at Forever 21.
3) Pink Ultimate Oversized Puffer Jacket – free next day delivery on orders over £30 and 30% off with student discount.
2. Leather Biker Jackets
For those Autumn days with less extreme temperatures opt for a cool and casual leather biker jacket. These jackets add the perfect edge to any outfit and look great with blue jeans, high neck jumpers and even dresses. Pair your leather jacket with a bodycon dress and knee high boots for stylish evening attire; perfect if you're going to dinner or out for drinks. Or, throw on a pair of ripped jeans and black heeled boots with a studded leather jacket to really create that biker look.
Whether you're Christmas shopping, heading to work, commuting to college or uni, or going out for a night on the town, a leather biker jacket will accompany you well, providing the perfect level of comfort, sophistication and style.
We've handpicked a selection of the best leather biker jackets from top retailers like New Look, The White Company and All Saints, all of which range in style and price for all ages and budgets.
1) Black Leather Look Biker Jacket – 10% off with student discount at New Look.
2) Leather Biker Jacket – 10% off full priced items plus Free Delivery at The White Company with code: AT579
3) Dalby Leather Biker Jacket – free delivery on all orders over £150 and 15% off for students at All Saints.
3. Lightweight Duster Jackets
For those of you who have a love for high fashion, a lightweight duster jacket is the fundamental element missing from your Autumn wardrobe. Available in copious amounts of colours, patterns, materials and styles; duster jackets are ideal for warm, dry Autumn days and all kinds of special occasions where you need to look your best (without freezing to death).
Duster jackets are perfect for women who love a mature wardrobe and go so well with long knitted dresses and baggy mom jeans. The beauty of duster jackets is that they're extremely lightweight, allowing you to layer up underneath and easily carry them around on your arm, or in a bag, if you get too warm. Once you've purchased one you'll also find it proves extremely versatile; suiting all outfits and everyone from classy older business women to young, trendy students.
To aid you in your search for a smart duster jacket we've chosen 3 of our favourite duster jackets available online at the minute from names like boohoo.com, Debenhams and Wallis. All of them are discounted and come in a variety of styles and sizes with plus size, curve and petite options available.
1) Windowpane Check Duster – 10% off with student discount at Boohoo.com
2) Wallis – Petite grey waterfall coat – 20% off this and many more duster jackets at Debenhams
3) Black Longline Collar Duster Jacket – £10 off this and many more duster jackets at Wallis
4. Rain Macs
One of the main aspects of Autumn, that can be annoying for some, is the fluctuation of weather. You wake up freezing cold and by 3pm it's roasting, and sometimes it can raining all day long while feeling extremely humid and close, and way too warm for a big cosy jacket. Well, for days like these we have the perfect solution: rain macs.
Rain macs are not only exceedingly affordable, they're also very practical and versatile- a piece everyone should incorporate into their wardrobe, especially during Autumn. Rain macs are not only great for rainy days, they're also ideal for things like festivals and concerts, and are an easy jacket to carry around just in case the forecast changes.
Available in so many materials, lengths and styles, rain macs are suitable for women of all ages. Purchase a shiny metallic rain mac to match your groovy festival attire or a classic mid length rain mac in waterproof material, and a neutral colour for day to day errands and cloudy days out. Whichever you choose, you are guaranteed to stay dry without getting too hot or too cold either.
If you're struggling to find a rain mac you like at an affordable price, then check out these 3 stylish raincoats from top retailers like Peacocks, Miss Pap and Miss Selfridge.
1) Red Rubber Rain Mac – 20% off for students at Peacocks
2) Festival Rain Mac – 51% off at Miss Pap
3) Navy Blue Raincoat – £24 off at Miss Selfridge
5. Parka Coats
The essential everyday coat: parkas have been a fashion favourite with women of all ages for years and are yet to go out of style. Ideal for frosty mornings, chilly days out and crisp Autumn evenings, parkas can be worn to school, to work, on days out and even while you're walking the dog; sure to keep you warm and snug wherever you go.
Parkas are great for those of you who put comfort first and almost always come with a fur lined hood making them ideal for both the wet and the cold. A front runner for mum's, dog walkers and keen outdoor goers, parkas prove practical on the school run- with lots of pockets and easy to wash material, thick, insulating padding that'll withstand any weather conditions and, of course, their durability and lost lasting reputation that'll save you money for years to come.
There's no need to browse around to find the nicest parka at the best price, we've done the work for you. Check our top 3 parkas from fashion favourite brands like John Lewis, Simply Be and Sports Direct, all of which are affordably priced, with money saving options available too.
1) Oasis Salcombe Parka – Free delivery on orders over £50 or more at John Lewis
2) Green Cotton Parka – 10% off and free shipping with code: LCRU3 at Simply Be
3) Karrimor Parka – 50% off at Sports Direct
6. Faux Fur Coats
Fur coats are the ultimate fashion accessories, adding a hint of glamour and charm to any outfit, whether it be casual or dressy. If you're heading somewhere fancy for dinner or drinks, or you want to dress up a more casual outfit with star quality touches then a fur coat is your go to item.
Ditch the cruel and overly expensive real fur coats for faux options and enjoy soft and sumptuous material in a variety of different colours that look expensive and prestige while maintaining an affordable high street price tag.
Pair your white faux fur with an evening dress, red lipstick and sparkly earrings and leave it off the shoulders to add a sultry edge, or keep warm and cosy while you're out and about with a puffy fur coat, a wooly hat and skinny jeans. Whatever style suits you best, you can find a luxurious looking faux fur coat that'll complete any outfit in your Autumn wardrobe.
You'll find a plethora of faux fur jackets online at retailers like Pretty Little Thing, Forever Unique and Missguided. However, if you're struggling for inspiration we've picked 3 of our faves to help you with your search. And whatsmore, they're all either discounted or come with great money saving opportunities to help keep costs low.
1) Black Faux Fur Coat –  20% off when you refer a friend and 15% off for students at Pretty Little Thing.
2) Black White & Green Shaggy Faux Fur Jacket – Sign up to the newsletter for the latest offers and deals.
3) Navy Oversized Faux Fur Jacket – free next day delivery on orders over £30 and 30% off with student discount.
7. Trench Coats
Combining the perfect level of style and practicality, trench coats always use the highest quality materials and a flattering fit to allow women of all ages to feel confident and sophisticated all year long.
Trench coats are especially ideal for the Autumn months with their lightweight, waterproof material and crease resistant fabric that allows you to carry them round wherever you go, without worrying about them wrinkling.
A trench coat looks great over dresses, pants and skirts, making it your go to jacket that never goes out of style. And with a professional and smart design, trench coats are great for work and special occasions where you need to look as refined and suave as possible.
If you're looking to add a stylish trench coat to your Autumn wardrobe we can help you with affordable pieces from top women's wear brands like Marks and Spencer, JD Williams and TK Maxx. These trench coats come in a variety of colours and sizes that are ideal for petite and plus size women too.
1) Petite Trench Coat with Stormwear – Free click and collect at M&S.
2) Petite Hooded Fit & Flare Trench Coat – 10% off your first order and free delivery at JD Williams.
3) Cream Trench Coat – 50% off at TK Maxx.
8. Faux Suede Jackets
Similar to leather biker jackets, but with more of a girly edge, faux suede jackets are great for cool, dry Autumn days and casual days out. Whether it's shopping, lunch dates or an evening of drinks, faux suede jackets add the perfect finishing touch to any outfit, bursting with colour and a lavish texture.
Available in a plethora of different colour schemes from neutral to vibrant, faux suede jackets match well with dresses of all lengths as well as jeans and pants- creating the most stylish and elegant everyday and evening outfits. A great aspect of suede jackets is their waist length crop that make them a great companion to any weekend outfit.
And as temperatures drop throughout the Autumn months you'll be grateful to have this handy jacket in your wardrobe to keep you warm during nights out and events like Halloween parties and Christmas doos.
If you want to add a suede jacket to your Autumn wardrobe take a look at our top 3 picks from some of the best high street brands on the market such as Bonmarche, Dorothy Perkins and Very. As well as coming from great names, all these jackets also have discounts available to help you keep costs low.
1) Suedette Biker Jacket – 10% off your first order at Bonmarche
2) Navy Suedette Biker Jacket – £8.40 off at Dorothy Perkins
3) Yellow Faux Suede Biker Jacket – £18 off at Very
9. Wooly Teddy Jackets
Wooly teddy jackets have become a huge favourite with trendy students and youngsters who love vintage fashion and comfort. In recent years there's been a surge of wooly teddy jackets available on the high street, many of which are oversized and come in a variety of neutral colours.
And, judging from their appearance, it's no wonder these jackets have become such a hit; their endless fluffy material, oversized fit and fully lined insides come together to create a truly snug and cosy jacket that will have you looking and feeling like a real life size teddy bear.
The beauty of these wooly jackets is that while being so comfy and warm, they're also extremely stylish and on trend. Perfect for those of you who love alternative fashion and that shabby chic look, wooly teddy jackets are your ideal option for frosty cold days this Autumn.
If you aren't' sure where to look for your wooly teddy jacket then take a look at the 3 styles we've chosen below. Each of these jackets come from huge names like In The Style, Urban Outfitters and New Look and come with great discounts and savings.
1) Luna Camel Faux Fur Bomber Jacket – 33% off for students and free delivery on orders over £40 at In the Style.
2) Brown Teddy Zip-through Coat – 10% off for students at Urban Outfitters
3) Cream Faux Teddy Fur Bomber Jacket – 10% off with student discount New Look
10. Gilets
Gilets are the ultimate jackets for layering during Autumn. Fitting perfectly over anything, gilets instantly add warmth and style to any outfit, ideal for outdoor pursuits and day to day errands. Many of the gilets available feature quilted and insulating designs and come in padded and fleeced options, keeping you warm and cosy during the colder season.
Pair your gilet with a jumper or long sleeved top, skinny jeans and boots for the ultimate Autumn ensemble and stay practical and on trend everywhere you go. Gilets are also regularly used as sports jackets, great for hiking, running and even walking the dog, and often come from top brands like Adidas, Reebok, Under Armour and Everlast- so you know they're made using the best quality and material.
Whether you're looking for a gilet for fashion purposes or to stay warm and dry while you're outdoors, you're sure to find great pieces from retailers like Superdry, Joules and Sportsdirect.
If you want to keep the cost of your gilet down check out our top picks from 3 of our best retailers. Each of these gilets are discounted or come with great money saving opportunities, allowing you to add an essential piece to your Autumn wardrobe, for less.
1) Chevron Quilted Gilet – £10 off your first order when you sign up.
2) Rookie Down Gilet – Free delivery at Superdry.
3) Adidas Revquilt Vest – £15 off at Sports Direct.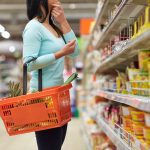 If you're fed up with spending over the odds on your food shop each and every week, it's time to wise up! Supermarkets know exactly how to make you spend your cash and their clever marketing tactics could be having the wool over your eyes. If you've ever bought 3 of the same item because […]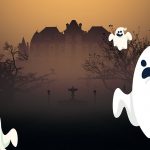 It is nearing oooky spooky season, so we thought we would tell you about some of the UK's most prolific hotspots for sinister ghost sightings ahead of all Hollow's Eve. We have looked into sightings across the UK, to help the ghost hunters amongst us to plan a trip, but also highlight some the eeriest […]
Here at NetVoucherCodes.co.uk, we were curious to see if living in the UK if good value for money. As chat always seems to surround how expensive things are, we wanted to delve deeper into what bargains Brits can pick up. Our research experts looked at the price of essential goods in the US and Asia […]
Every so often, you'll notice that your utility bills have crept up compared with last year's prices. In recent months, the UK's wholesale electricity market has soared to record highs, meaning households could see an increase of up to £139 in energy bills – the highest since 1990. This has subsequently forced many smaller energy […]
The new queens will be sissying that walk and serving major looks on our screens in a matter of days. To push their drag prowess and impress the judging panel, the twelve new contestants will be facing comedy, singing, sewing, and dancing challenges. Here at NetVoucherCodes.co.uk, we wanted to know their potential online earnings. As […]
Whether we like it or not, mobile phones have seamlessly become part of our everyday lives. From texting the group chat to updating our socials, hosting meetings on the go or face-timing loved ones – most of us rely on our mobiles in one way or another. And like everything in life, our mobile phones […]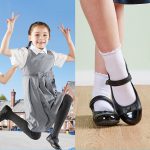 Where to head for Back to School Bargains Another lap around the sun means another school year is soon to commence, and one thing on every parent's mind this summer is school uniform – and more precisely, where's the cheapest place for it? With growing kids comes the cost of renewing their school uniform more […]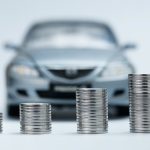 If you've ever been involved in an accident or your vehicle has broken down unexpectedly, you're probably all the more grateful for having your car insurance policy in place. However, there is no question that Car Insurance adds to the expense of driving, and as much as we may begrudge paying our premiums at times, […]
If you're a self-proclaimed football fanatic, the team here at NetVoucherCodes.co.uk has decided to delve into some serious Premier League Era football data and you don't want to miss it. Whether you're an eagle-eyed fan or prefer to sit on the sidelines, you've probably never considered which kit manufacturer has produced the most league titles […]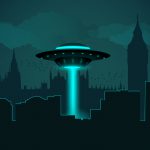 The mystery around UFO's and sightings of unusual objects have captivated and divided the world for decades. The very first sighting of a UFO was first reported way back in 1947. Since then, sightings of peculiar-looking 'spaceships' illuminating the sky have been reported in all corners of the globe. Even now, these extraterrestrial creatures continue […]