Top 5 Upcycled Garden Furniture Ideas
Ellie Macsymons · Mar 18, 2021
With Spring & Summer well on their way, you may be itching to get your garden prepared for some alfresco fun! As we know, in the current climate, garden furniture is hard to come by so why not get creative this season?
Finding the perfect garden furniture has become tricky due to high demand and supply issues, with lots of furniture retailers facing stock shortages coupled with the fact people are spending more time at home and spending money online on their houses to spruce up their living spaces (while physical stores are closed due to covid regulations). But don't panic, this gives you all the more reason to create your own!
Many of us will have old pieces of furniture or materials like wooden pallets lying around that we'd like to get rid of. Perhaps it's in too good of a condition to throw away or maybe you can't quite find the time to take it to the tip or sell it. If you're guilty of hoarding old furniture and want to see your antique go to good use then why not consider upcycling it.
Locate the rogue piece of furniture that's lying about your garage or tucked away in your spare bedroom somewhere and transform it into a brand new piece fit for the garden!
If you're refurbishing, this is also a great opportunity to make use of old bathroom furniture and woodwork that would otherwise be thrown away. And, now that new garden furniture is in short supply, upcycling seems even more preferable. Save money, add character to your garden and help the environment by upcycling.
What is upcycling?
Upcycling has become more and more popular in recent years. The process involves taking an old piece of furniture and re-building it, decorating it and adding affordable accessories or upholstery to transform it into a brand new item. Practically any piece of furniture can be upcycled, all you need is a few DIY tools, decorative accessories and some creative juices!
To help, we've listed 5 ideas on how to upcycle old furniture:
Transform your Bath Tub
If you've been debating replacing your bathtub for a new one but simply haven't had the time or energy, now is the time! Not only can your bathtub be a soapy haven of relaxation, but can also make the perfect upcycled retro garden sofa, chair or plant bed – ideal for the upcoming season. Of course, repurposing your bathtub will require a little bit of creativity and some DIY skills to match, but it really isn't that difficult.
Get creative, pick up some paint, accessories or upholstery to transform your bathtub from a lousy piece of porcelain or carbon fibre into an aesthetically pleasing piece of furniture fit for your garden.
Upcycle with Pallets
What springs to mind when you think about wooden pallets? Delivery services transporting heavy duty items maybe? Well, you'll be pleased to know that these wooden beauties are actually very versatile with lots of potential. For years now, wooden pallets have been used for creating homemade garden furniture. Why not try your hand at creating something beautiful out of pallets for your garden?
Pallets are fairly inexpensive to come by and you may even have some laying around your garden or shed. If so, get creative and make something that will last years to come and that is completely customisable to your own taste. Plus, kick back and relax knowing you've done all the handiwork yourself.
Here's some of our top ideas:
Outdoor Corner Sofa
Planters
Garden Day Bed
Plant Shelving
Garden Bar
Swing
Compost Bin
Create furniture from Old Chairs
If you have recently upgraded your dining table and chairs or happen to have some old wooden chairs laying around, why not upcycle them? Chairs are great for morphing into other fantastic pieces of furniture, like a garden bench!
All you will need is some old chairs, preferably two, some extra wood and some DIY skills. Alternatively, give your chairs a lick of paint and they're perfect for using just about anywhere, outside or inside.
Use your old Bookshelf
Got on an old bookshelf that no longer serves a purpose in your home? Transform it into a wonderful garden accessory like shelving, plant containers or even an outdoor bar! The natural shape of a bookshelf is ideal for lots of garden projects. Separate your herbs by transforming the shelving into a plant container or create your very own garden bar or a bar table. They are also great for storing garden items that don't seem to have a place. Plus, they can give your garden a real rustic and retro feel!
Make the most of what you have!
Whether you have some old wood laying around from old projects or storage containers, cement and even old bits of fabric – the upcycling possibilities are endless! Create stools using old baskets or plastic boxes, or tables, chairs, inches shelving or daybeds with old bits of wood! There is potential in pretty much anything when you put your mind to it.
There is an abundance of free resources online to help get your started. Whether you're stuck with what to do, need some DIY advice or simply want some inspiration, Pinterest is bursting with upcycled furniture inspiration while YouTube is great for learning essential DIY skills.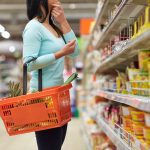 If you're fed up with spending over the odds on your food shop each and every week, it's time to wise up! Supermarkets know exactly how to make you spend your cash and their clever marketing tactics could be having the wool over your eyes. If you've ever bought 3 of the same item because […]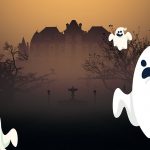 It is nearing oooky spooky season, so we thought we would tell you about some of the UK's most prolific hotspots for sinister ghost sightings ahead of all Hollow's Eve. We have looked into sightings across the UK, to help the ghost hunters amongst us to plan a trip, but also highlight some the eeriest […]
Here at NetVoucherCodes.co.uk, we were curious to see if living in the UK if good value for money. As chat always seems to surround how expensive things are, we wanted to delve deeper into what bargains Brits can pick up. Our research experts looked at the price of essential goods in the US and Asia […]
Every so often, you'll notice that your utility bills have crept up compared with last year's prices. In recent months, the UK's wholesale electricity market has soared to record highs, meaning households could see an increase of up to £139 in energy bills – the highest since 1990. This has subsequently forced many smaller energy […]
The new queens will be sissying that walk and serving major looks on our screens in a matter of days. To push their drag prowess and impress the judging panel, the twelve new contestants will be facing comedy, singing, sewing, and dancing challenges. Here at NetVoucherCodes.co.uk, we wanted to know their potential online earnings. As […]
Whether we like it or not, mobile phones have seamlessly become part of our everyday lives. From texting the group chat to updating our socials, hosting meetings on the go or face-timing loved ones – most of us rely on our mobiles in one way or another. And like everything in life, our mobile phones […]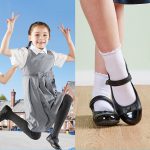 Where to head for Back to School Bargains Another lap around the sun means another school year is soon to commence, and one thing on every parent's mind this summer is school uniform – and more precisely, where's the cheapest place for it? With growing kids comes the cost of renewing their school uniform more […]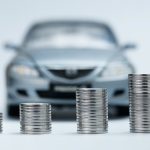 If you've ever been involved in an accident or your vehicle has broken down unexpectedly, you're probably all the more grateful for having your car insurance policy in place. However, there is no question that Car Insurance adds to the expense of driving, and as much as we may begrudge paying our premiums at times, […]
If you're a self-proclaimed football fanatic, the team here at NetVoucherCodes.co.uk has decided to delve into some serious Premier League Era football data and you don't want to miss it. Whether you're an eagle-eyed fan or prefer to sit on the sidelines, you've probably never considered which kit manufacturer has produced the most league titles […]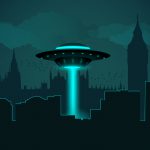 The mystery around UFO's and sightings of unusual objects have captivated and divided the world for decades. The very first sighting of a UFO was first reported way back in 1947. Since then, sightings of peculiar-looking 'spaceships' illuminating the sky have been reported in all corners of the globe. Even now, these extraterrestrial creatures continue […]