E Cigarette Voucher Codes & Deals
Electronic Cigarettes are not only scientifically proven to be less harmful than smoking Tobacco Cigarettes but are financially beneficial as well. Combine this with a Discount Code courtesy of us here at NetVoucherCodes and you could reap in the savings when you next buy online. Grab a fantastic deal from our wide array of trusted retailers including the likes of Go-Vype, UK-E-Cig Store, Blu E-Cigs and E-Cigarette Direct, all featured on our deals page. There has never been a better time to embark on your E-Cigarette journey so why not start today and revel in your savings whilst you 'vape'.
E Cigarette vouchers, cheap deals & E Cigarette Sales for February 2018
10% Off

Valid & Working
11 Used In the last 3 days
Only 5 days left!

10% off Starter Kits at JAC Vapour

10% Off

Community
29 Used In the last 3 days

10% off your order at E Cigarette Direct

5% Off

Community
10 Used In the last 3 days

5% off your First Orders at JAC Vapour

60% Off

5 Used In the last 3 days

75% Off

5 Used In the last 3 days

Up to 75% off in the Special Offers section in the VIP Electronic Cigarette Sale

View Discount

Free Delivery

10 Used In the last 3 days

Free Delivery

18 Used In the last 3 days

40% Off

4 Used In the last 3 days

10% Off

4 Used In the last 3 days

Up to 10% off e cigarette accessories at Ecigarette Web

View Discount

15% Off

4 Used In the last 3 days

18% Off

4 Used In the last 3 days

Up to 18% of ecigarette cartomisers at Ecigarette Web

View Discount

50% Off

Up to 50% off eliquids with Juice of the Week at Vapemate

View Discount

10% Off

10% off your First Order when you sign up to the newsletter at JAC Vapour

View Discount

20% Off

20% off your First Order when you sign up to the newsletter at VIP Electronic Cigarette

View Discount

Free Gift

3 Free VIP liquids with the purchase of any kit at VIP Electronic Cigarette

View Discount

£5 Off

£5 off From the Pantry Lemon Tart 50ml Shortfill Eliquid now £9.99 at Vapemate

View Discount

£6 Off

£5 off From the Pantry Lime Twist 50ml Shortfill Eliquid now £9.99 at Vapemate

View Discount

Free Delivery

Free Delivery when you spend over £50 at 10 Motives

View Discount

Free Gift

Free Gift

4 Used In the last 3 days
Only 5 days left!

Free Delivery

Free Delivery Available at VIP Electronic Cigarette

View Discount

15% Off

15% off Your Next Order when you Refer a Friend at VIP Electronic Cigarette

View Discount

10% Off

20% off Your Next Order when you Sign Up for the Newsletter at 10 Motives

View Discount

21% Off

21% off the Cirro Evolve Bundle now £29.99 at 10 Motives

View Discount

Deal

Products start from just 99p in the outlet at UK Ecig Store

View Discount

£4 Off

£4 off 20 x Menthol Refills now £35 at VIP Electronic Cigarette

View Discount

£4 Off

£4.30 off the Aspire NX75-Z Mod at E Cigarette Direct

View Discount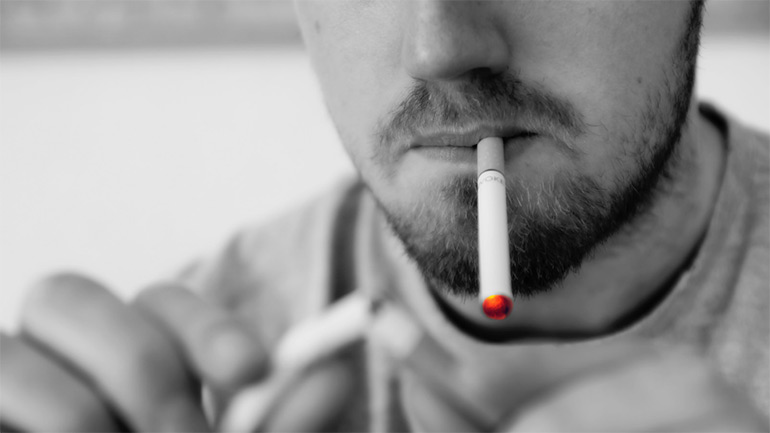 Are you eager to switch the Cigarettes for a Healthier, 'Smoke-Free' alternative which can cure the cravings and provide the satisfaction you're used to? If so, an E-Cigarette could be a great choice for you. Whether you're wanting to stop smoking completely or you're trying to cut down, E-Cigarettes and Vaping are a fantastic way to either completely replace Tobacco from your life or help you on your journey to quitting fully. There is a wide range of products on the market to assist you at your own pace so you don't need to feel pressured into going cold-turkey. Embarking on the Smoke-Free life will no doubt be challenging, and those who have succeeded did two things very well: they were committed and determined. E-Cigarettes are a great choice for a healthier lifestyle and we here at NetVoucherCodes have compiled a complete guide on all the information you need to know, from What exactly E-Cigarettes are, to How to Vape.
Why use Electronic Cigarettes?
You may be wondering: What exactly are E-Cigarettes and why should you use one? It has been scientifically proven that the benefits of switching to E-Cigarettes are almost identical to the ones gained by those who have quit smoking completely. The problem with smoking Cigarettes is not, in fact, to do with the Nicotine levels, it is the combustion process. When you burn Tobacco, Thousands of chemicals are formed, dozens of carcinogens are created and tar is formed, which in turn, causes harm to your body and those around you that inhale the cigarette fumes. So, How are E-Cigarettes any better?:
E-Cigarettes do not burn Tobacco. They vaporise a liquid called E-Juice or E-Liquid which contains nicotine. Scientists know exactly what ingredients an E-Liquid or E-Juice is made up of and it's proven that this process is significantly less harmful to your health than tobacco, and has the potential to help smokers quit smoking.
Are E-Cigarettes Harmful?
Whilst E-Cigarettes are usually deemed perfectly safe to use in comparison with smoking normal cigarettes, there is a small chance you may experience some side effects and it's important to be aware of what these are. The E-Liquids and E-Juices used in your E-Cig are combined with Nicotine, flavouring, and a chemical called propylene glycol (PG). This chemical can cause the throat to become dry and sore. A small percentage of people are also allergic to PG. Those who are allergic may experience some side effects which can be confused with those of Quitting Smoking. These include:-
mouth ulcers
coughing
chest pains
respiratory problems
mood swings
If you are experiencing any of these side effects or have any concerns about your health, you should visit your GP.
How do E-Cigarettes Compare to Cigarettes?
Of course, there is a variety of factors which you will notice when using an E-Cigarette that are different to smoking a standard cigarette, though many overcome these within the first few days.
The most obvious difference is the weight of an E-Cigarette. If you're a regular smoker, you may find your need to 'Vape' more at the beginning of your journey. The weight of your E-Cig will significantly heavier than a disposable cigarette, however, this is something you will get used to and many users eventually progress onto heavier, refillable tank systems or variable voltage electronic cigarettes.
If you're new to using an Electronic Cigarette, you may find that you're craving the taste of a cigarette. While there are E-Liquids and Juice available which are Tobacco flavoured, after some time you may want to graduate away from these flavours and experiment with new tastes.
A Throat Hit is an experience that users feel when the vapour from the E-Liquid hits the back of the throat. Depending on what Electronic Cigarette you're utilising, the sensation of this can vary. Whilst new users may want the Throat Hit to feel like one from a Cigarette; you can expect a different experience from different types of E-Cigarettes.
It has been proven by scientist that a users sense of smell and taste is vastly improved after switching to E-Cigarettes. This alongside the financial benefits (E-Cigarettes are much cheaper in the long term) is just a few of the guaranteed positive outcomes.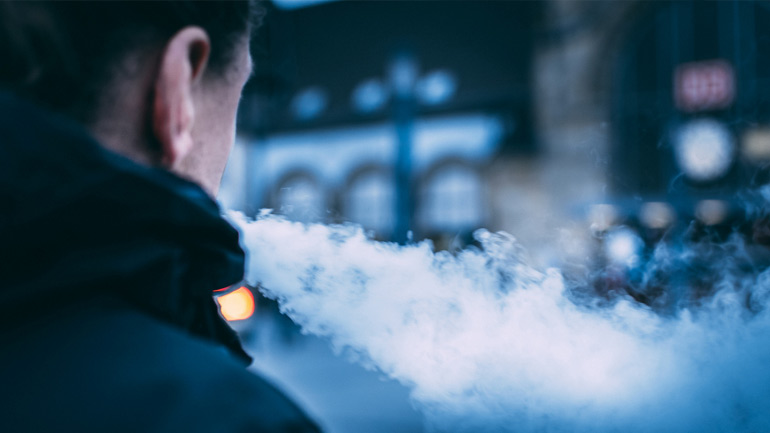 Where can an E-Cigarette be used?
Currently, you can legally use E-Cigarettes in most public places, both indoors and outdoors. Some Indoor establishments may prohibit E-Cigarettes on the basis that some may be confused with normal cigarettes however this is not a legal requirement. Some airlines in the UK sell electronic cigarettes and allow them on board. If you're unsure whether you're able to use your electronic cigarette, just check with authorities and be aware that they are legal to use indoors.
How Does an E-Cig work?
An e-cigarette has three main parts
A rechargeable lithium battery
A vaporization chamber
A cartridge
The Lithium Battery is what powers the Electronic Cigarette and can be charged using a charger similar to one used for a mobile phone. The Charger Lithium Battery is connected to the Vaporization Chamber which is a hollow tube which contains electronic controls and an atomizer. The Atomizer is the component that creates the vapour. Before the user activates the device, a cartridge containing a nicotine liquid (E-Juice) is attached to the vaporization chamber. The tip of the cartridge acts as the E-Cigarettes mouthpiece where the user inhales. Once inhaled, the atomizer is activated and the liquid begins to heat inside the cartridge. This converts the liquid into a vapour.
Different Types of Electronic Cigarettes?
Disposables: Disposable E-Cigarettes are readily available and don't involve the charging and maintenances of a kit. You simply inhale and go. They are good for picking up when you have forgotten your Electronic Cigarette but the quality isn't as good.
Cigalikes: Cigalikes are made to look and feel identical to a normal cigarette.They're not as advanced as an Electronic Cigarettes which uses a tank system and disposable atomizers.
Refillable Electronic Cigarettes (Tank Systems): Refillable E-Cigarettes can vary and come in a range of sizes. Tank Systems are the most popular form of E-Cigarette. They contain:
A Battery - Usually between 500 – 13000 mAh and re-chargeable (milliampere-hour).
A Tank - This contains the atomiser and is the refillable part of the tank.
USB Charger - The batteries can be recharged on the computer or via a USB adaptor to a mains socket. The plug needs to be 5 volts 1 amp.
E-Liquid - Most starter kits will give you a bottle of e-liquid for free.
E-Cig Mods: Exactly what the title suggests, E-Cigarettes which have been modified. Typically, these come with more power and advanced functions than traditional tank systems. You can change between variable voltage and variable wattage and mechanical mode.
E-Liquids and E-Juices
When it comes to choosing which E-Liquid you prefer, there are 2 options you will need to consider: What Nicotine Strength and what flavour.
1 – 5 Cigarettes per day - Suggested Nicotine strength: 0.6% (6mg/ml)
5 – 15 Cigarettes per day – Suggested Nicotine strength: 1.0% (10mg/ml)
15 - 20 Cigarettes per day Suggested Nicotine strength: 1.4% (14mg/ml)
20+ Cigarettes per day Suggested Nicotine strength: 1.8% (18mg/ml)
There are hundreds of E-Liquid variations for you to choose from but is advised you check the Nicotine level and you should stick to what you're used to.
How To Refill an E-Cartridges & Tanks
Methods for refilling your Electronic Cigarette Cartridge or Tank can vary depending on the size and design of your E-Cig. Regular e-cigarette cartridges are slightly more difficult to fill than tanks. The simplest method of filling one of these cartridges is to simply drip liquid from the bottle onto the material inside the cartridge. You will need to saturate the material inside the cartridge without over-saturating but need to ensure it is fully saturated. The process if dripping will need to be repeated a few times but guarantees a purer taste. This can be done using a syringe or the long, narrow tip of the E-Liquid bottle. Insert the needle or tip between the metal side of the cartridge and the filling and push it in as far as it will go. Then, squeeze the bottle or syringe slowly while slowly withdrawing the needle.
Refilling a Tank
Refilling a tank is much easier than a cartridge as they are designed to be refilled. you simply open the tank, tilt it slightly and transfer the liquid directly into the chamber. However, there are two important things to remember: avoid spilling liquid in the centre and do not overfill as they can lead to performance issues.
Choosing a Vape Kit
If you're just starting out vaping and using an E-Cigarette, there are many starter vape kits on the market. Many are easy to use and not expensive to buy and help you make an informed decision on which type of vaping kit is best suited for you. Choose from Cigalikes, Refillable tank kits or replaceable coil kits.
What is Sub-Ohm Vaping?
If you're wanting to kick your vaping up a step, you may be interested in Sub-Ohm vaping. This type of vaping is good for those who are wanting to replicate the mouth to lung inhale like a normal cigarette. With sub ohm vaping you inhale directly into your lungs, so you can breathe in more vapour and produce a big cloud and the vapour covers more taste buds so you get a more intense flavour. For this, you will need to have a battery that can produce enough amps (power) to handle the low resistance of the coil. You will find that this will make you vape less often as the results can last a lot longer.
Cleaning Tanks And Cartridges
Whilst Cartridges are designed to be disposable, it's important to maintain your tank and cartridges to ensure they're not only clean but functioning the way they should. Depending on your E-Cigarette, there are different cleaning methods, but this process should be taken into consideration in order for your E-Cigarette to function properly in the long term. Methods can include Rinsing the cartridge or replacing the coil.
This website uses cookies to ensure you get the best experience on our website.
Learn More
.