Giving back to local charities
NetVoucherCodes pledges to support our local charities by making regular donations

Here at NetVoucherCodes.co.uk, we work with thousands of UK retailers to bring you the best Voucher Codes and Deals to use online at all your favourite online stores, restaurants and attractions.
As a company, our team has hand-selected 6 local charities which we make regular donations in support of their charitable efforts.
Here we have outlined each of our chosen charity: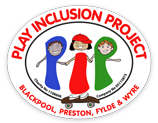 This fantastic local charity - Play Inclusion Project is a registered charity which supports children and young people with additional needs and disabilities living in Blackpool, Preston, Fylde & Wyre. This charity aims to increase the access and provision of social and leisure activities and delivers weekly activities such as youth clubs, swimming sessions, bowling and sensory sessions. These activities give children and young people the opportunity to be active and socialise with other young people and make friends. They also provide parents and carers with much needed respite.
---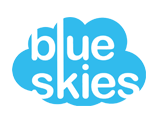 We admire our NHS, which is why we choose to donate to the Blue Skies Charity who specialises in supporting patient care and medical research in the Blackpool, Fylde and Wyre area. The Blackpool Teaching Hospitals NHS Foundation Trust is the Corporate Trustee of the Blue Skies Charity and is a vital element in the Fylde Coast and regional community. Blue Skies help to make a positive difference every single day to patients, their families and friends so we proudly make regular donations to do our bit in supporting our NHS.
---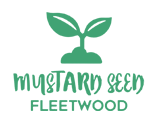 The Mustard Seed Group is a local outreach charity based in Fleetwood who actively work to help the homeless, the unemployed, those who are lonely, suffering depression or have an addiction find a new lease of life. Every week, a local group is held at the Mustard Seed Soup Kitchen where local people can come for a hot meal as well as activities and information on services to help them. The Charity relies on the help of volunteers and donations to provide their services which is why we proudly make regular donations to support this fantastic local charity.
---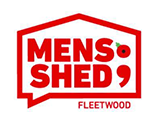 Men's Shed Fleetwood is a Peer Support Group who aim to rid the stigma of mental health in the town and in turn, reduce the number of male suicides. They proudly have an open arms policy where they offer peer support, help, advice and friendships to their members. Whether it's addictions, depression or anxiety - Men's Shed actively work to support their members offering the best possible help and guidance to overcome their issues.
---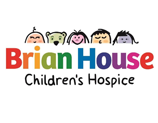 Brian House is a local Children's Hospice on the Fylde Coast who provide palliative and end of life care for children and young people with life-limiting conditions. Brian house provides round the clock care for both their patients and their families as well as gives the children and their loved ones the best memories and opportunities possible. Working closely with Trinity Hospice, this vibrant and happy facility is commended by those it has touched and offers continued bereavement support and counselling for grieving families.
---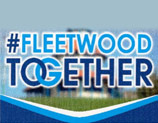 It's never been more crucial than now to support our local community, especially during these unprecedented times. It's for this reason that we proudly donate to one of our local charities, Fleetwood Together, who have worked and continue to work to support the community during the COVID-19 Pandemic. With the help of other Fleetwood representatives including Mustard Seed and Fleetwood Town Football Club, Fleetwood Together has been providing the people of Fleetwood with food parcels and more during these tough times. Solely based on donations, Fleetwood Together relies on the goodwill and generosity of others to help those in need making it our honour to give what we can.