How to use a voucher code
It's really easy to use a voucher code, just follow the simple steps below and enjoy your savings. If you do experience any difficulties in using your code, then there is a troubleshooting guide at the bottom of the page. Happy Savings!
Search and find the store you would like to shop online at.
Choose a suitable voucher code and click the green button.
Copy the code.
When you've finished shopping paste the code into the box at the store checkout.
Woohoo! Your discount will be applied and the total price adjusted.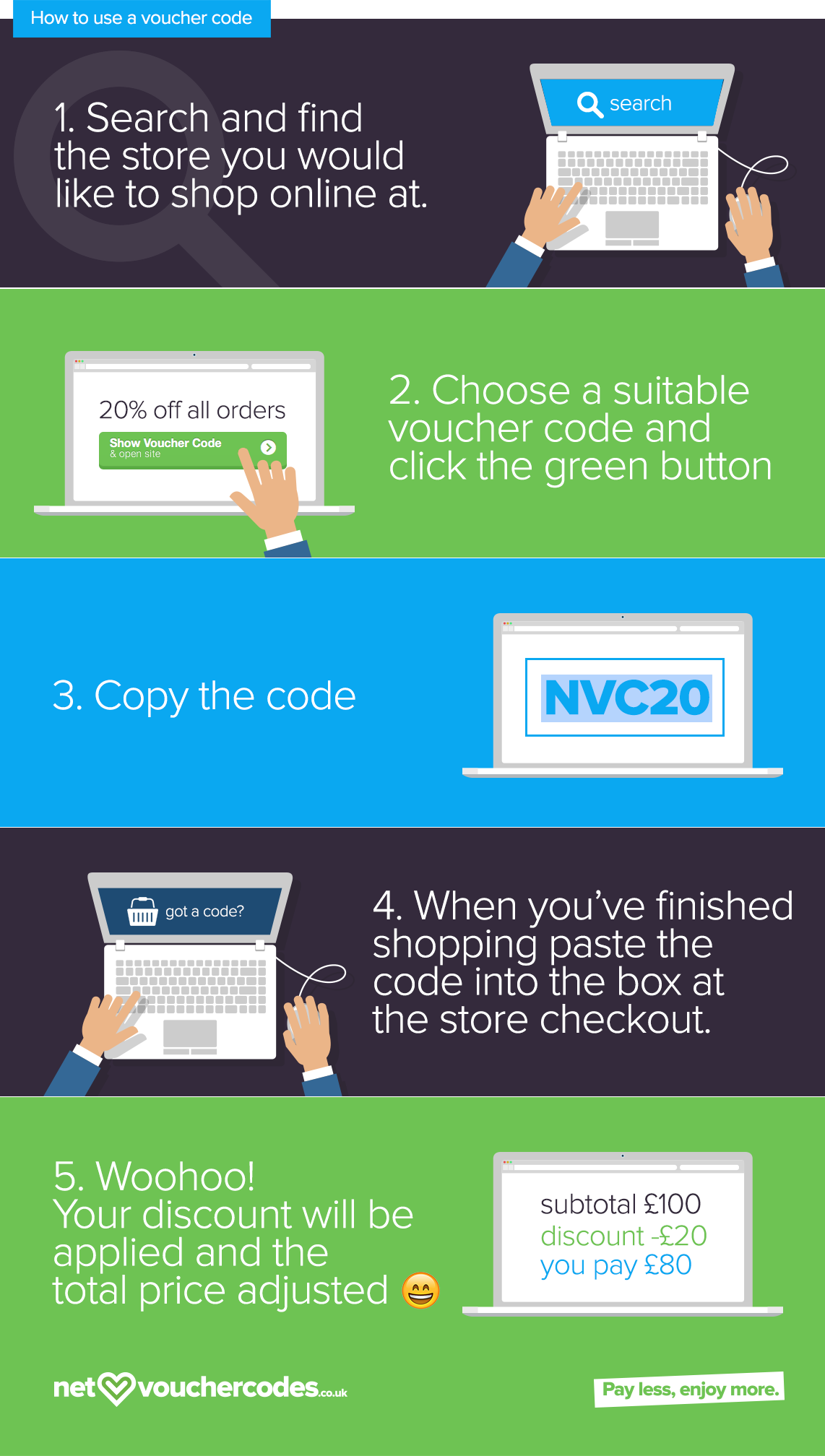 Voucher Code Troubleshooting Information
If you are having trouble getting your voucher code to be accepted, then please go through our checklist below:
Typically you can only use one voucher code per order
A voucher code must be used before its expiry date
Ensure you have the correct items in your basket as per the voucher code terms & conditions.
Voucher codes cannot typically be used on discounted items.
Be sure to thoroughly check any other restrictions against the voucher code, for example, it may only be valid on certain days.
Further help
If you're still having problems, it may be that we need to contact the merchant to investigate why the voucher code isn't working. Please use our Contact page and let us know which code you tried to use, which merchant and what you were trying to order. This will then help us resolve the problem with the merchant.