Links of London Voucher Codes
linksoflondon.com website
Links of London is one of the most popular contemporary jewellers in Britain, selling timeless classics, personalised pieces and the latest designs for both men and women. Before you buy, pick up one of our Links of London voucher codes to receive a fantastic discount on your purchase. Browse from a collection of fashion must haves, made with only the finest materials, including watches, charm bracelets, cufflinks and more. And, don't forget to add one of our Links of London voucher codes at the checkout to save money on your order.
Show All Codes


& open site
10% saving for new customers when they spend over £100 on their First Order at Links of London

Deal
Get free Engraving on selected products
Get Deal
Details: Discover the ultimate personalised gift in our collection of engraved pieces, from Friendship bracelets and pendants to tie bars and collar stiffeners. Create something unique for any special occasion.
Sign up to the newsletter and receive special offers
Get Discount
Details: You will qualify for a 10% discount when you sign up.
About this Deal
Sign up to the Links of London newsletter and receive special offers
About this Deal
Links of London have a great range of necklaces for women. Browse through the range of simple pendants, gold chains and contemporary silver necklaces to add that finishing touch to your outfit. What ever the occasion finish your look off with one of these beautiful necklaces. For an even more luxurious look then why not treat yourself to one of the many Diamond necklaces available.

View current Links of London deals, discounts & special offers available on the Links of London website.
Visit Site
Similar Online Voucher Codes
Code
12% off Full Priced Items at Goldsmiths
Code
Save 40% on Diamonds at The Jewellery Channel
Code
Get 5% off stylish Men and Womens Watches when using this Watch Shop voucher code
Code
Exclusive

20% discount on All Full Priced Items at Hot Diamonds
Links of London website

Founded in 1990, Links of London specialises in creating jewellery made of the finest materials with imaginative design, and expert craftsmanship so that every piece becomes a timeless contemporary classic. In July 2006, Links of London became a part of the Folli Follie Group, which is a global jewellery, watch and accessory brand and is now becoming an international player in the luxury goods market. In 2007, Links of London launched its very first collection of watches and they are now an integral part of the brand's offering.
Shopping Guides
Links of London Charm Bracelets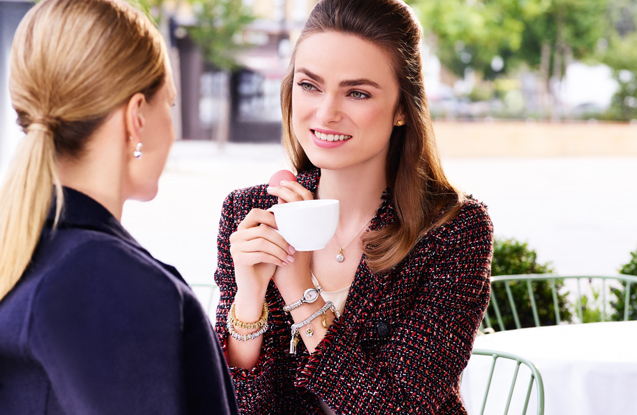 If you're looking for a heartfelt gift for a great friend or loved one, choose a Links of London charm bracelet, alongside one of our voucher codes, and treat your recipient to something special without spending a fortune. A charm bracelet is a great way to show your appreciation for someone close to you; it can be added to each year, symbolising great memories and huge milestones in someone's life. And, because of the great deals, discounts and offers available from Links of London you can gift your charm bracelet for a more than affordable price.
Charm bracelets are popular with all age groups, from friendship bracelets you give your best friend when you're a child, to stylish silver charm bracelets you buy a loved one on their 30th birthday- charm bracelets have been fashionable for generations and will continue to be for decades to follow. Not only are charm bracelets trendy, feminine and chic, they're also extremely personal; they tell a story and are something to be treasured forever. You can choose a few significant charms to get started, then over the years watch the bracelet become crowded with small tokens of love and cute personalised charms. Use your charm bracelet for many different purposes, whether it's a treat to yourself, a gift for a friend or a sweetie bracelet for your soul mate, the choice is yours. Find great discounted products in the Links of London charms sale and superb deals and offers across the Links of London store.
Links of London Watches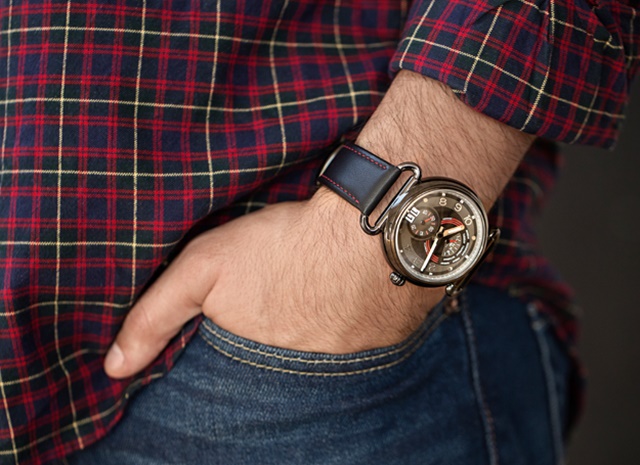 Links of London watches are available in a variety of styles and materials for men and women of all ages and tastes. Discover an alluring range of women's watches where you'll find bracelet watches, chronograph watches and classic leather strap watches. You can also find men's watches at Links of London which take their style and influence from classic eras and motor racing-comprising a range of sport appropriate watches and traditional silver, gold and stainless steel pieces.
A watch can last you a lifetime, they're extremely useful and a great addition to any outfit no matter what the occasion. At Links of London there's a plethora of watches to choose from. For ladies there's everything from trendy rose gold pieces with large faces, to elegant stainless steel watches with delicate faces and dainty straps, to traditional leather strap watches that ooze nothing but simplicity and comfort. For men you'll find the classic chunky chronograph watches, as well as smart speed dial watches and, of course, leather strap watches that compliment any outfit and style. With great promotions and discounts available across the Links of London store you can buy your dream watch for an affordable price. Remember to browse our voucher codes and deals page before you buy to guarantee savings on your purchase.
Links of London Rings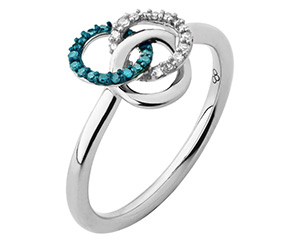 Rings are a great way to add the finishing touches to your outfit without being too flashy and over powering. At Links of London you can find rings for women made from gold, silver and white gold, with stones, pearls and diamonds, perfect for big occasions or everyday fashion. There's also a variety of men's rings available at Links of London too. Browse the men's section and find gleaming wedding bands and stylish rings that you can dress up with a matching watch or pair of cufflinks or dress down with some casual cord bracelets.
Rings are timeless pieces of jewellery providing the most significant form of style, glamour and love. Links of London rings cater for all styles and occasions where rings fit the cut. There's a great selection of ladies everyday rings, made with the finest materials, that look cute and stylish while maintaining a high quality finish. There's also an expansive array of engagement rings and wedding rings made with stunning diamonds and beautiful stones, as well as plain options that use simple bands and small, intricate details. Find the perfect ring for your partner and save money by applying one of our voucher codes to the checkout at Links of London.
Previous discounts from Links of London
Save £30 when you spend £150 or more
Get £30 off stunning Jewellery when using this Links of London voucher code
20% saving using this Links of London voucher code
Links of London FAQs
Do I need to set up an account to shop?
No, you can checkout as a guest, however if you would like to track your order then you would need to register.
What are the delivery charges?
Standard delivery is £5 per order. For Next Day Delivery or Saturday Delivery, it costs £7 per order. Or if you would prefer to collect in store, this is offered free of charge.
I need to contact Links of London, how is best to do this?
You can either send them an email via the 'Contact Us' section of the website or call them on +44 (0) 3444770909.
My code doesn't seem to work?
It's possible you might have entered an expired code - please double check the expiry date. The latest codes are towards the top of the Links of London page. If your code appears to be within the validity period then please contact us so we can contact the retailer and see what the problem is.
I'm unable to locate my voucher codes?
When you click on a code, it opens in a new tab or window - usually your browser will automatically switch to the new window for you. However, if it doesn't please look in the tab next to your current one. Some deals and special offers use bespoke links and have the discount built in and automatically applied when you go through to the retailer's site.
For more Links of London internet Voucher Code FAQs visit: http://www.linksoflondon.com/gb-en/shopping-online/faqs
This website uses cookies to ensure you get the best experience on our website.
Learn More
.