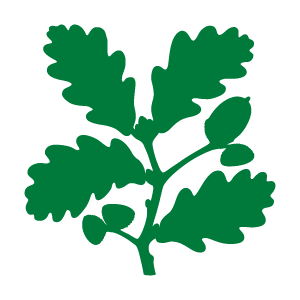 National Trust Voucher Codes
nationaltrust.org.uk website
The National Trust offers you membership with a range of options from single, joint and annual membership. Included in your National Trust Subscription is the chance to visit over 350 historic houses, gardens and ancient monuments. Being a charity the National Trusr has to charge people to visit these fantastic properties. When available we list National Trust vouchers to give you a discount on your memebership prices. You can also pay National Trust membership fees for your child separately, or opt for a family membership option - enabling you to enjoy many Family Days Out together.
Show All Codes


& open site
Verified
75 used Today
6 days left!
Sign up for your Annual Memembership by Direct Debit and receive a free gift and a £5 M&S Card with the National Trust
Community
23 used Today
5 days left!
Get a free £15 Gift Card with Memberships when using this National Trust promotional code

Deal
Free Unlimited Entry and Parking at more than 500 Historic Houses and Gardens
Get Deal
Details: Great value when you get a National Trust Membership on days out throughout the UK with special events hosted during the year at many locations.
About this Deal
If you become a member of the National Trust then you'll gain access to everything National Trust, which means you'll get this offer, which is free entry and parking to more than 500 historic house and gardens. You'll also gain access to the National Trust newsletter, the Member's Handbook, 3 Editions to the National Trust magazine and even more!

Deal
Details: Helps bring down the cost of your family days out! Go out and explore the UK and have fun whilst learning about our heritage.
About this Deal
If you want to take your child on an adventure outdoors, then if you're a member of The National Trust then you can take your child who is aged under 5 out with you to a place or event which is associated with The National Trust for free, so pack a packed lunch and go and see what nature has on show.

Deal
Individual Life Time Memberships only £1,555
Get Deal
Details: Enabling you unlimited access for life to hundreds of the National Trusts historic houses, mills, grand castles, coastline, farmland, forests, islands, nature reserves, small villages and even pubs!
About this Deal
If you find yourself to be dedicated to a cause then this Individual life time membership by the National Trust might just be the offer for you. For only £1555 you'll be able to sign up to a subscription for life, meaning you'll get all things the National Trust and all the perks of being a member, for life.

Deal
Annual Child memberships from just £31.50
Get Deal
Details: Offering excellent value for money on unlimited days out across the UK. There's lots of fun to be had at many National Trust properties plus they'll learn a lot along the way!

Deal
Individual Senior Life Time Memberships only £1,140
Get Deal
Details: If your 60 or over you can grab this great deal plus the card entitles you to bring a guest too! So you can treat all your friends to days out
About this Deal
If you find yourself to be dedicated to a cause then this Individual Senior life time membership by the National Trust might just be the offer for you. From only £1140 you'll be able to sign up to a subscription for life, meaning you'll get all things the National Trust offer and all the perks of being a member, for life.

Deal
Buy a Young Person Membership for only £31.50 per year
Get Deal
Details: Young Person Membership is for people aged from 13-25 years
Similar Online Voucher Codes
Code
Verified
4 used Today
6 days left!
15% off the Hop On Hop Off London Bus Tour 24 hour Ticket at Golden Tours
Code
Verified
3 used Today
6 days left!
15% saving on the Hop On Hop Off London Bus Tour One Day Ticket at Golden Tours
Code
Verified
5 used Today
5 days left!
Get 10% discount on London Duck Tours at 365 Tickets
Code
Verified
2 used Today
5 days left!
15% off Original London Sightseeing Bus Tours at 365 Tickets
Code
Verified
3 used Today
5 days left!
15% saving on tickets to the Empire State Building at 365 Tickets
National Trust website

National Trust is a charity that protects and opens to the public over 350 historic houses, gardens and ancient monuments. The National Trust sites are based throughout the UK and you'll be able to visit each one as many times as you like as a member. Running solely on membership fees and donations, National Trust preserve these stunning places, so that they can be enjoyed by many for years to come. Having been in operation since 1884 The National Trust helps to protect and preserve not only houses but forests, woods, fens, beaches, farmland, moorland, islands, nature reserves and castles plus many other places of historical and environmental interest. Visiting a National Trust property is an ideal way to learn about history whilst at the same time enjoying the beauty and splendor of the buildings and the surrounding areas, or you can wander around and imagine yourself as lord of the manor!
What does The National Trust Membership offer?
When purchasing a National Trust Memebership, your subscription enables you to view many stunning historic houses and gardens, industrial monuments, and social history sites. Your National Trust fees also give you access to a variety of scheduled events at many of the sites throughout the year making their prices real value for money. There are plenty of family friendly events scheduled during the school holidays, such as, wildlife watching, mini beast trails, pond dipping or craft making activities. These are always well loved by all and allow kids to have fun outdoors in the fresh air, while also learning about the world around them. There are also more adult based events available to enjoy including, murder mystery evenings, activity trails, walks and even the opportunity to dine in a medieval castle! These are just a few of the great events on offer. They also own over 35 characterful pubs offering, scrumptious food, a range of ales and a very warm welcome. There are great walking opportunities available near to each pub, making them a great based to enjoy an active day out. For those of you who aren't so mobile, The National Trust disabled membership scheme allows for a carer to be admitted free of charge on request.
Why become a member of The National Trust
The trust relies on membership fees, donations and legacies to be able to carry out its work and has over 61,000 volunteers in its service. By taking out a membership your fees will be contributing to the preservation of these beautiful places, whilst enjoying the great benefits that come with a National Trust subscription. All members have access to over 500 places, so you will never be stuck for somewhere new to explore. Your membership will allow you unlimited access to all these fantastic places, meaning you can visit as many times as you want. You could visit the same gardens at different times of the year and enjoy a different experience in each season, or perhaps split a visit to a historical house over a couple of days and enjoy the history of the inside of the house one day and really explore the grounds on your second visit. There are 3 different membership options, you can join as an individual or take out a joint membership and enjoy exploring new places with a partner, friend or family member. Or there is an option for a family membership giving you endless days out to choose from with the kids.
National Trust Prices & Membership Options
The National Trusr website is jam packed full of information about the National Trust Prices, the work it carries out and also the places you can visit that belong to them. Clearly displayed towards the top of their homepage is a search function, enabling you to find out the National Trust sites nearby to you. Simply enter your location in the search box and a menu of nearby places to visit will pop up, you could also view this information on a map. Even if you become familiar with the National Trust sites that are close by to where you live, this function can help you plan days out further afield, or if you are planning to holiday in the UK, you could see which sites will be nearby to your holiday destination. Each National Trust site has it's own information page, that includes everything you will need to know before your visit. From opening times, facilities and ticket prices (should someone in your party not be a member) to everything that you can do on your day out and any planned activities and events. There is a section of the website dedicated to day out inspiration, if you are looking for something different to do with your family or friends, this section will show nearby places and events. You can easily find out information about the good work that the National Trust do and also their plans for future work on their website, with the option to sign up to the newsletter if you wish, to be kept up to date with local events. Signing up online is an easy process with key information clearly displayed and a minimal form to fill out. There are a range of membership options including individual, family, joint and life membership to choose from. Any questions can easily be asked through the 'Need Help' section during sign up. These queries will be answered straight away by National Trusy staff during office hours.
Previous discounts from National Trust
Get a free £5 M&S Voucher with your Membership
Family, Individual or Joint Gift Memberships now with a a free £15 gift card
Get a 10% saving on First Orders
What does The National Trust do?
The National Trust is a charity organisation that works to protect historical buildings and open spaces, in order for everyone to be able to enjoy them forever.
Houses and buildings, gardens and parks, nature and wildlife, coast and countryside, sites and monuments and collections all come under the umbrella of preservation and conservation for the Trust.
National Trust Membership
By becoming a member you can receive extra benefits, whilst your fee will help the trust to perform its invaluable work. There are several different levels of membership available:
Annual

Life

Gift - whereby you can gift someone a membership which lasts for 12 months.
As part of your membership package you will be entitled to:
Free entry and parking at 300+ houses and gardens

Member's Handbook - a guide to all the Trust's properties

Regional Newsletter - designed to give you details of locations and events in your area

National Trust Magazine - 3 editions per year
Membership can be renewed online and paid via Direct Debit.
Discount Holidays With The National Trust
You can stay in a number of breathtaking locations, in a variety of accommodation styles, ranging from historic house hotels and spas through cottages, B&Bs and campsites to bothies and bunkhouses. The National Trust has properties and holidays to suit all budgets and lifestyles.
If you would like to help the Trust then you can take part in a Working Holiday - helping them on projects to conserve the environment. Working holidays are designed with different age-groups in mind, so whilst most are only suitable for those aged over 18 there are working holidays that cater for youths and family groups. If however, you want to do a working holiday but prefer to arrange your own accommodation then this option is also available.
Helping The National Trust
There are several ways in which you can help the Trust - volunteers are always in great need as are donations, to help the Trust in its work. There are several ways in which donations can be made, a one-off or regular donation, a will donation or by purchasing a virtual gift. Virtual gifts are donations to specific projects, which are given in place of an actual gift.
Shopping With The National Trust
The trust has a variety of shops both in towns and around the countryside, with farm shops. Many of the historic houses and gardens have souvenir shops at their location, or you can browse online. The shops sell a selection of quality gifts and products, together with books. Some of the items have been inspired by the work of William Morris in the Arts & Crafts period, and also available is a range of Beatrix Potter collections, amongst many other gift items.
Great Value Places To Visit
The National Trust have over 500 locations spread throughout England, Wales and Northern Ireland. Scotland has its own National Trust For Scotland. Of all of the locations there are several that come under the title of World Heritage Sites - these sites are regarded as being universally important to the whole world.
Stonehenge, Avebury and Associated Sites World Heritage Site
City Of Bath World Heritage Site
Cornwall and West Devon Mining Landscape World Heritage Site
Studley Royal Park including the Ruins Of Fountains Abbey World Heritage Site
Giant's Causeway and Causeway Coast World Heritage Site
Frontiers of The Roman Empire World Heritage Site
Dorset and East Devon World Heritage Site
National Trust FAQs
How can I get in touch?
For any enquiries about your membership or about the organisation, please contact us. Phone: 0344 800 1895 (local call rates apply). Or send us a letter: The National Trust, PO Box 574, Manvers, Rotherham, S63 3FH. Email: enquiries@nationaltrust.org.uk
Is it possible to have more than 2 adults on one membership
Yes, this is possible but it can't be done on our website. If you want to set up this type of membership, please get in touch with our customer services team.
Do you offer discounts for senior citizens?
Yes but only on renewal of membership to members aged 60 and over, who have been a member for at least five years in the last ten. We offer a 25% discount to qualifying members
My code doesn't seem to work?
It's possible you might have entered an expired code - please double check the expiry date. The latest codes are towards the top of the National Trust page. If your code appears to be within the validity period then please contact us so we can contact the retailer and see what the problem is.
I'm unable to locate my voucher codes?
When you click on a code, it opens in a new tab or window - usually your browser will automatically switch to the new window for you. However, if it doesn't please look in the tab next to your current one. Some deals and special offers use bespoke links and have the discount built in and automatically applied when you go through to the retailer's site.
For more National Trust internet Voucher Code FAQs visit: https://www.nationaltrust.org.uk/membership-enquiries
This website uses cookies to ensure you get the best experience on our website.
Learn More
.