07/2023 NETVOUCHERCODES BKK → BLK 23C
Airline Add-Ons

Which airlines charge the most hidden fees?
✈︎ NVC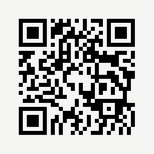 For most, booking a flight is often the first step towards an exciting new adventure: the holiday. Most of us spend hours pouring over comparison and airline websites to find the absolute best deal for our trip.
Nowadays, the process of booking a flight has evolved, with airlines often presenting travellers with various optional add-ons that can be confusing for holidaymakers.
To give passengers more clarity, NetVoucherCodes has conducted a thorough analysis of 80 airlines operating in Europe, America and the world, to shed light on these additional costs and help travellers make more informed choices.
But why do airlines offer these add-ons in the first place?
The Rise of Hidden Airline Fees
For most of us, airlines charging for add-ons seems like the new norm, but it wasn't always this way. Ryanair began the trend in 2006 by charging passengers a £2.50 fee for checked luggage, followed by £4 for "priority boarding" in 2007.
As online bookings became more prevalent, by 2011, other airlines joined in a bid to make their airfares comparatively cheaper while pushing costs into optional add-ons. Airlines now charge for baggage, to select a preferred seat, wifi and some even charge a fee to hold website prices.
In 2022, The Times reported that in the U.S., baggage-fee revenue rose sevenfold, from £350 million in 2007 to £2.5 billion in 2013, following the introduction of baggage charges.
Fast forward to 2023, both US President, Joe Biden and UK Prime Minister, Rishi Sunak are trying to put an end to the lack of transparency around these hidden charges, supposedly dubbed "drip-selling".
However, with COVID-19 putting passenger flights at a standstill in 2020, airlines are fighting to recover from their monumental loss. In a statement reported by Cirium in 2022, the drop in airline revenues since the coronavirus pandemic has led to industry-wide net losses totalling almost $220 billion. Ouch.
How We Conducted the Study
To determine which airlines have the most optional extras, we first created a list of the largest airlines operating in Europe, the USA, and internationally. These airlines formed our sample group.
We then selected a sample short-haul flight for each airline on their respective websites which had the same date, a similar flight route and a similar number of miles travelled.
We examined the hidden fees associated with each airline by moving through the booking process. We noted the costs of additional charges such as seat selection, carry-on baggage, 20kg check-in baggage, fast track, insurance, and onboard Wi-Fi.
Finally, we calculated the total hidden costs by summing up the additional charges and determined how much the hidden fee is as a percentage of the original fare. We also recorded the number of times airlines attempted to upsell customers.
"Hidden fees" in the study refer to optional add-ons that airlines offer during the booking process. They are not required in order to fly, however, they may offer a more comfortable flight experience.
An Overview of Airline Hidden Fees
Navigating airline prices can be tricky. What may seem like a low-cost flight at first can quickly turn out to be significantly more expensive once additional add-ons are included.
Baggage fees, seat selection charges, and other unexpected fees can quickly accumulate, resulting in a total cost that exceeds the initial advertised price. While not everyone will choose to include add-ons, some people might find them necessary, such as families who want to sit together or people on holidays for more than a few weeks.
In the world of airlines today, this has become a common practice. Some airlines offer low base fares with additional add-ons at higher costs, while others advertise slightly more expensive flights, but compensate by having the add-ons included in the original fare.
Our findings have uncovered these hidden extras and shed light on which airlines offer the best value for your money. We will explore the notable differences in hidden costs and fee structures across airlines to help travellers make more informed decisions and avoid unexpected expenses when booking flights.
of Airlines Charge a Hidden Fee
Charging hidden fees is common practice for most airlines, with 89% of airlines charging for one or more add-ons. This is particularly prevalent for those operating in and around America, while the percentage is lower for international airlines. American airlines offer low base fares but rely on hidden fees, while European and international airlines tend to have stricter pricing regulations to ensure transparency.
Airlines Charge on Average in Hidden Fees
The study reveals that airlines, on average, charge a hidden fee of £40.89. The U.S. tends to have higher hidden fees compared to international airlines, while Europe falls around the average. This could be attributed to the intense competition among American airlines to provide the lowest base fares, which may contribute to higher overall prices.
Seat Selection is the Most Common Hidden Fee
Seat selection charges were the most prevalent hidden fee in our airline analysis. With lower base fares for short-haul flights, charging for customers to choose their seat is a simple way for airlines to increase overall revenue. Some budget airlines offer free seat allocation during online check-in, but they often separate passengers to encourage pre-booking. Seat selection costs can increase depending on where on the aeroplane you sit and if the seat has more legroom.
According to USA Today, Airlines started to experiment with seat selection fees in 2008, with more and more catching on a decade later, becoming the norm across the industry.
Global Airlines With the Most Hidden Fees
Being aware of which airlines charge the highest hidden fees and understanding what those fees entail can help travellers make more informed decisions when booking their next flight.
To determine the ranking, we added together the various hidden fees from each airline and then calculated the percentage difference between the airline's hidden fees and their base fare. This allowed us to identify the airlines that imposed the highest hidden costs in relation to the initial ticket price. This way, airlines that advertised lower airfares but advertised more hidden fees ranked higher.
Explore our table below to discover which airlines have the most hidden fees.
Hidden Fees (% of Flight Cost)
Spirit Airlines Charge 736% More in Hidden Costs
Spirit Airlines, a U.S. carrier, stands out among the 80 airlines we analysed, having the highest percentage of hidden fees at 736% when compared with the original airfare. The original cost of the fare in our study is just £17.31, but the hidden costs added up to £127.41, over 7 times more than the base fare.
Delving deeper into their fee structure has revealed carry-on baggage contributes significantly to the overall cost. Spirit Airlines charge an additional £45.07 making it one of the most expensive fees imposed by the airline. This charge alone accounts for almost half of the total hidden costs.
They also charge a substantial £42.7 for check-in baggage, which combined with seat charges contribute to Spirit Airlines' high hidden cost percentage.
However, because Spirit Airlines offers an extremely low starting price, the airline is providing passengers with the advantage of an affordable flight. This means travelers can decide to add extras if they need them.
Ryanair Charges Passengers 344% More in Fees
Of the 35 European Airlines in our data, Ryanair stands out with the largest percentage of hidden fees when compared with their base fare. The airline charges £18.39 for the air ticket, but the total of hidden costs you can include makes up 344% of the fee at an additional £63.28.
However, due to their incredibly low base fare, cheaper than all other European airlines in our study, it's clear that Ryanair is giving passengers the benefit of a cheap flight where they can choose additional add-ons where necessary.
Not all travellers will need check-in baggage or to choose their seats, especially if they're looking to travel for a short weekend for business or pleasure.
International Airlines Tend to Charge Less Hidden Fees
Out of the 31 international airlines we studied, Etihad leads with a 401% difference between the original flight cost and hidden fees, mainly due to its high check-in baggage costs. Following closely, IndiGo stands at 85%, and Jetstar, Australia's budget airline at 65.48%.
Despite their budget-friendly base prices compared to other international carriers, these airlines often offset these prices with optional additional charges during the booking process.
Interestingly, no international airlines impose fees for carry-on baggage. Only 10 out of the 31 airlines charge for seat selection while even fewer charge for check-in luggage. It's also worth noting that hidden costs like fast-track services and equipment-related fees are rarer for these airlines compared to those operating in Europe and the USA.
In fact, nine international airlines, including Air China and Vietnam Airlines, opt for complete transparency by avoiding hidden fees altogether and offer a fixed fare for their air travel.
Airlines with the Most Persistent Upselling Strategies
Airlines continually seek opportunities to maximise revenue by offering additional products and services to travellers and holidaymakers, known as "upselling".
Upselling is a sales strategy used to encourage customers to purchase supplementary products and services that would be useful for their trip such as car rentals, price lock-ins, in-flight meals or flexible tickets.
We tallied the number of upsells presented during the booking process of 80 airlines to determine who is attempting to upsell the most.
1

AirBaltic

Latvia

14

2

Ryanair

Ireland

12

3

Wizz Air

Hungary

11

4

Finnair

Finland

10

5

EasyJet

UK

10

6

Luxair

Luxembourg

9

7

Sky Express

Greece

9

8

Jet2.com

UK

9

9

Vueling

Spain

9

10

LOT Polish Airlines

Poland

8

11

Pegasus Airlines

Turkey

8

12

Turkish Airlines

Turkey

7

13

Air Europa

Spain

7

14

Norwegian

Norway

7

15

Air Serbia

Serbia

7

16

Bulgaria Air

Bulgaria

7

17

Icelandair

Iceland

6

18

Aegean Airlines

Greece

6

19

Virgin Australia

United Kingdom

6

20

British Airways

UK

5

21

Lufthansa

Germany

4

22

SAS

Sweden, Norway, Denmark

4

23

Air France

France

4

24

TUI Airways

UK

4

25

Smartwings

Czech Republic

4

26

TAROM

Romania

4

27

Air Malta

Malta

3

28

KLM

Holland

3

29

Croatia Airlines

Croatia

3

30

Belavia

Belarus

3

31

TAP Air Portugal

Portugal

2

32

Iberia

Spain

2

33

Volotea

Spain

2

34

Loganair

United Kingdom

2
Of the 80 airlines we studied, AirBaltic and IndiGo emerged as frontrunners, jointly leading the pack with a combined total of 14 upsell attempts targeted at passengers during the booking process.
European and American airlines offer various upsell options, such as additional charges for services like baby equipment and baggage fees. Some of the most common upsell are price lock-ins where airlines require a small fee to make sure you're able to buy the flight at the same price at a later date. Both Singapore Airlines and Wizz Air charge this holding fee which reflects the airlines' efforts to provide passengers with more control and flexibility in their bookings, albeit at an extra cost.
Five airlines out of our full list only try to upsell customers once throughout the booking process. Incidentally, they're all international airlines including Qatar Airways, China Southern Airlines, Garuda Indonesia, Thai Airways and AirAsia.
How to Avoid the Most Common Hidden Fees
Although hidden fees are now commonplace when booking a plane ticket, there are certain ways around them if you're looking to become a savvy traveller. By avoiding hidden fees and following our top tips, you could save up to £282 on your next flight.
Rebecca Bebbington is a travel expert at NetVoucherCodes. Having studied the intricate details of airline fees, Rebeca has utilised her previous expertise and knowledge of the travel industry to uncover effective strategies that can assist passengers in saving money and making informed decisions when booking their next flights.
She shares 5 tips on how to avoid hidden fees from airlines:
To avoid baggage fees, try fitting all your belongings into a carry-on bag. These tend to be free with budget airlines. Be sure to pack strategically to avoid overweight baggage fees.
Research the seat selection fees of different airlines. Consider skipping seat selection during booking and try selecting seats for free during online check-in, within the 24-hour window. If you're travelling in a group, book tickets together to increase the chances of being seated together without paying extra for seat selection. To avoid seat selection fees altogether, try asking to be seated together at the airport during check-in or consider changing seats once onboard your flight, as passengers are typically seated within close proximity.
If you need to check a bag, purchase it online in advance as it's usually cheaper than paying at the check-in counter. But be aware of the size and weight restrictions for carry-on and checked bags to avoid additional charges.
Research your airline's change fee policy before booking. Consider making changes within 24 hours of booking or explore options for refunds through credit card travel insurance.
Flying long-haul? Research meal options beforehand to see what's included and avoid being stung with on-flight prices. Sometimes it's better to prepare snacks beforehand and bring a reusable water bottle to avoid high in-flight food and beverage costs.
Looking for your next holiday away and want to put our tips to the test? Check out our extensive list of travel voucher codes to book your trip.
Methodology