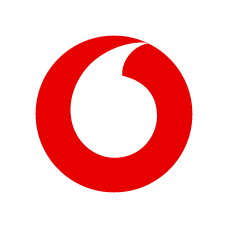 Vodafone Promotional Codes & Vouchers
vodafone.co.uk
Wherever you are, it's good to stay in touch. Whether you're out and about, at home or at the office, you want to be able to reach your family, your loved ones or your business contacts at the press of a button, without worrying about iffy coverage or signal strength. You want your apps fast and responsive, and you want your mobile internet as zippy as can be.Check out Vodafone's special offers here to get the perfect phone and plan for you at the best price
Show All Codes


& open site
8 Active Vodafone Codes & Deals for September 2016

Includes; 1GB of 4G UK data, Unlimited UK minutes,Unlimited UK texts & 500MB inclusive roaming data.

Includes 500MB of 4G UK data, 500 UK Minute and Unlimited UK Texts!
Have the best codes for Vodafone sent to your email!
More about Vodafone

Whether you're looking for a monthly contract or a pay as you go phone, Vodafone's excellent national coverage means you'll be able to make the calls you want when you want, and their customer care will be there to help you with any queries you may have while their reward scheme helps you rake in the bonuses. Stocking the very latest in handsets like the Apple iPhone 5 and the Samsung Galaxy S3, Vodafone are there to help you pick the phone and the SIM that's right for you - and we're here to help score you the best deals we can.
Here at NetVoucherCodes, we'll do our best to keep you posted with any exclusive codes, offers and deals we find. We'll try and get you discount line rentals, pay monthly incentives, top up bonuses, savings on accessories like protective cases and memory cards, and anything else we can bring you. So check out what we've got right now, and keep an eye on the page for new and exclusive offers as they pop up.
Vodafone SIM Only
Get a Vodafone SIM only deal and keep the phone you love yet save on your data, calls and texts. Choose a Pay monthly bundle and enjoy flexible upgrades, with the option to get a new phone bundle after just three months. Or, choose a Pay as you go SIM only deal for even more flexibility. You have the option to choose your bundle and the length of your agreement, with the choices varying from 30 days to 12 months. With Vodaphone you can find bundles that suit your needs, whether it's lots of data you require or just unlimited phone calls. They're not tight on the price either with SIM only deals ranging from £9 to £37 to fit whatever budget you're working on.
Vodafone Upgrade
If you're looking to upgrade with Vodafone you can do so in a few easy steps. Visit the website and register an account for information and deals on your upgrade options. Existing customers can even find themselves upgrading early when they've been dedicated to Vodafone, as well as receiving exclusive, money saving offers on contracts, SIMs, bundles and devices.
Vodafone Rewardz
With Vodafone rewardz you can find yourself receiving free gifts and rewards like the £10 Cinema pass that can be used in selected cinemas around the UK. You can also find yourself being gifted with other freebies that are offered to you for being loyal Vodafon customer.
Sample of popular discounts from Vodafone
Up to 15% saving on SIM Only deals
10% discount for Students on selected Pay Monthly Bundles
Vodafone: Shopping Guide
Vodafone are one of the UK's most popular mobile service providers for both personal and business customers thanks to their great value, reliable service and huge range of available products, as well as their plentiful perks and online support features, which all go to make your Vodafone experience as pleasant and profitable as it could be.
Vodafone stock everything from cutting-edge smartphone technology and tablets like the iPad to dependable core mobile phones and all the accessories you could want, from globally renowned and trusted manufacturers. Just some of the brands you'll find on the Vodafone site are:
Apple iPhone
Android Phones
BlackBerry
HTC
Huawei
Nokia
Samsung
Sony
Vodafone models
Windows Phones
So why shop with Vodafone through us? There's plenty of benefits that come with shopping with Vodafone whether you're an existing customer or considering switching over from your current network provider:
You'll earn Rewardz each time you top up on Pay as you go
Keep your number if you're coming from another network
SIM swap into a new handset easily
Swap your old mobile for cash
Transfer your numbers with RED Box
Manage your account with ease with the My Vodafone app
Try unlimited internet, free for three months
Use Wi-Fi hotspots across the country for free
A big part of what makes using Vodafone so convenient is the handy My Vodafone online account management system, letting you view and change your settings and preferences with ease, as well as providing swift convenient access to the various rewards and promotions you'll earn:
Online access to your account, Vodafone VIP and Freebee Rewardz
Check network coverage and availability
Access content control and other settings
Pay monthly customers can view and print bills and check usage
Pay as you go customers can check their credit and top up online
Upgrade online to the latest phones and plans
Much more!
FAQs for Vodafone Voucher Codes
Below are some useful answers to questions regarding Vodafone codes
Why have I been charged for a text message?
Sometimes you'll get charged for a text message even if you've got enough of your allowance left. It can happen because it was converted to a picture message (MMS) which may not be free. Some operating systems and phones will automatically convert a text into a picture message – this is something that can happen on any network and is beyond our control. So you'll get charged our Standard UK picture message rate for it. On some devices you'll notice the character count changing from numbers to a file size when: you've included a non-standard smiley or symbol such as an emoticon or emoji you're sending a group text you've exceeded the character limit (with some devices this can be 160 characters and others it can be higher) you've added text to the subject field
Will my 4G phone work on other 4G networks when I go abroad?
A number of international networks are currently testing 4G. In countries where 4G is available, there is no additional cost to your standard roaming charges to use 4G – all you need is a 4G device on a 4G plan. For more information about using 4G abroad, check our going or calling abroad FAQs. You can also use your UK data allowance when roaming. To find out more, see our pages for EuroTraveller or WorldTraveller. For countries where 4G isn't available, it's better to switch your 4G device to work on 2G or 3G. This will avoid any problems if you're roaming on a network that doesn't yet offer 4G. If you need help changing the settings on your phone, you can go to our help pages. Don't forget to switch it back to 4G when you come home.
What will affect my 4G signal?
All products using radio technology, including television and car radios can be affected by local physical conditions which may interfere with radio signals. As with other mobile phone services, coverage can change in tunnels, dips, cuttings, mountains and wooded areas.
My code doesn't seem to work?
It's possible you might have entered an expired code - please double check the expiry date. The latest codes are towards the top of the Vodafone page. Note any expiry dates and whether the code is limited to certain products or brands.
I'm unable to locate my voucher codes?
Your voucher code will be displayed in a new box. Please check if you have a pop-up blocker that might have stopped it from being displayed. Some deals and special offers use bespoke links and have the discount built in and automatically applied when you go through to the retailer's site.
For more FAQ's for this retailer visit: http://support.vodafone.co.uk/
Here's some vouchers that you've missed
3 Months Half Price Line Rental on all 12 month SIM only plans | MSIM3HP

3 Month Half Price Line Rental on 24 month Phone contracts | 3MHPLR

3 Months Half Price Line Rental on all 12 month SIM only plans | MSIM3HP

3 Month Half Price Line Rental on 24 month Phone contracts | 3MHPLR

Save 15% and get 3 months half price line rental on £16 Sim Only Plans | MSIM3HP

Plan includes 1200 minutes, unlimited texts and 750MB data.

3 Months Half Price Line Rental on all 12 month SIM only plans | MSIM3HP

Massive savings on 12 month SIM only plans from Vodafone! Grab 3 months Half Price Line rental today - hurry, this fantastic voucher code won't be valid forever!

3 Month Half Price Line Rental on 24 month Phone contracts | 3MHPLR

Feature-packed smartphones from £18.50 a month plus 3 months half price line rental | 3MHPLR

Sony Xperia Z2 Free from £43.50 a month + 3 months half price line rental with Digital Noise Cancellation headphones included | 3MHPLR

Samsung Galaxy S5 now with a Samsung Gear Fit included (RRP £169). Free from £43.50 a month plus three months half price line rental | 3MHPLR
This website uses cookies to ensure you get the best experience on our website.
Learn More
.