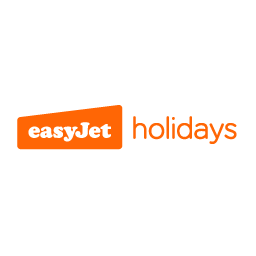 easyJet Holidays Voucher Codes 2017
holidays.easyjet.com website
Uniting two of Britain's most popular low-cost travel brands, Easyjet Holidays offers both the convenience and service of an Easyjet flight with great hotel accommodation in one simple package. Easyjet planes carry satisfied travellers all across the world to their fantastic lodgings in some of the most visited and desirable locations available, and with essentials like travel insurance easily accessible through their online service you can arrange every aspect of your holiday quickly and with the minimum of fuss.
With flexible holidays ranging from short trips to long stays, city breaks, beach deals and ski adventures, you can be confident you're getting the best value for both your flight and your hotel, and each holiday is IPP approved and protected. Our easyJet Holidays voucher codes are here to help you find a great trip abroad for less.
Show All Codes


& open site
Verified
Hot
6 days left!
Get up to £120 off Holiday Bookings at easyJet Holidays
About this Code
Minimum spend £700. Bookings must be made online via holidays.easyjet.com. Not including £100 holiday promotion. Valid 06/01/2012-10/01/2012

Deal
Lowest Rate Airport Parking Guaranteed
Get Deal
Details: Its free if you find it cheaper elsewhere
Details: Find the same flight and hotel for less elsewhere and easyjet Holidays will match it – PLUS give you an extra £10 off.

Deal
Details: Secure your next holiday for just £60pp deposit. Then pay the balance 45 days before you depart.
About this Deal
Wanting to book your holiday a little early? With this offer you can do just that, and also get a low deposit for the holiday, which is fantastic news for everybody! If you have a place in mind then that's even better, but if you just want to get away for a bit then have a browse of the range of breaks which this offer is available for and save some money!

Deal
Late deals on the Beach from as little as £188.53pp
Get Deal
Details: Whether you are looking for a beach break to the Canaries, Madeira, Cyprus; a weekend getaway to explore a new European city, or even a last minute ski holiday, we have it all. Hurry, don't let these last minute deals slip away!

Deal
Details: Majorca is popular all year round, thanks to its beautiful beaches and Mediterranean climate.

Deal
5 Star Holidays from Under £400pp
Get Deal
Details: Hand-picked luxury holiday deals to popular destinations staying at the most luxurious hotels

Deal
4 Star Holidays from Under £400pp
Get Deal
Details: Discover a fantastic range of 4* hotels and enjoy comfort at its best.

Deal
3 Star Holiday Deals from under £200pp
Get Deal
Details: The best 3* hotels across Europe, with all the amenities and services you need to enjoy a short break or a family holiday.

Deal
Lanzarote Cycling Holidays from only £451.05 pp
Get Deal
Details: Cycling holidays in Lanzarote offer well-cycled routes, with stunning scenery and a mild climate. With a great choice of smooth roads the conditions in Lanzarote are fantastic for road cycling. Longer-routes will undoubtedly include some challenging climbs.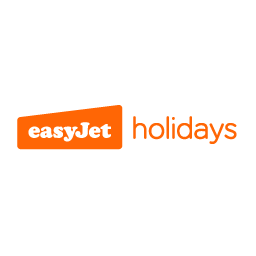 View current easyJet Holidays deals, discounts & special offers available on the easyJet Holidays website.
Visit Site
Similar Online Promotional Codes
Code
10% off Hong Kong tour tickets at Big Bus Tours
Code
8% discount on Worldwide Car Hire Bookings at Holiday Autos
Code
Save up to 22% off Airport Parking at SkyParkSecure Airport Parking
Code
£20 off Summer 2017 Holidays to Bulgaria at Balkan Holidays
easyJet Holidays website

EasyJet City Breaks
If you're looking for a short city break, or if you're planning to tick off as many cities as you can whilst travelling round Europe, you'll be spoilt for choice with easyJet Holidays' fantastic short city holiday breaks. Easyjet Holidays offer great value city getaways in places like Denmark, Germany and Rome that offer both attractive scenery, the hussle and bussle of busy city life and exceeding amounts of culture. City breaks from EasyJet are also available to many destinations from airports all over the UK, so finding the perfect deal and city for you should be easy.
EasyJet Weekend Breaks
With EasyJet you can find cheap weekend breaks whether they're in a foreign city or a popular UK hotspot. Find 2 or 3 day weekend escapes to peaceful, quiet locations, busy cities or secluded paradises with EasyJet. Weekend breaks are the perfect way to get away for a few days with your friends, family or partner. You can make your weekend breaks with EasyJet jam packed with fun and adventure, full of sightseeing and culture or purely all about relaxation and escape. Choose a romantic break with your partner for an affordable price and have a perfect weekend with EasyJet.
EasyJet Special Offers
Easyjet provide a list of special offers on things like cycling holidays, beach holidays, city breaks, all inclusive getaways, late holidays, family holidays and winter sun breaks. With EasyJet there are always deals available, saving you money on your holiday, no matter type it is. Winter is a great time to find special offers from EasyJet, winter sunshine deals can make your winter bearable, allowing you to leave the gloomy, wet weather behind for glorious sunshine at an affordable price. After the expensive Christmas period EasyJet Holidays' winter sunshine deals are perfect for finding you a cheap, good quality holiday. There's also offers available on 3, 4 and 5* hotels in cities and countries across the globe with EasyJet.
Previous discounts from easyJet Holidays
Up to £100 off per booking and pay just £60pp deposit
£40 off Holidays over £800
Save up to £100 in the easyJet Holidays Winter Sun Sale
easyJet Holidays: Booking Guide
Whatever type of holiday you're looking for there's no disputing that you want to have the best available choices so that you can match them to your requirements; and that includes things like choices for accommodation, locations and of course price.
easyJet Holidays offer a wide selection of destinations from 13 airports across the UK, so whether you're looking for a city break in Europe or a beach holiday slightly further afield it's definitely worth taking a look at what easyJet Holidays have to offer.
Their website is split into different sections, making it easy to plan your trip.
Special Offers - if you've no set ideas but you're after a great deal then this is the place to start
City Breaks - flight and hotel deals to some fantastic city destinations

Beach - if you're hoping to spend your time lazing on the beach then take a look here

Lates - special offers and discounts on holidays with travel dates within 6 weeks of making the booking
Help & Info - answers to all your questions
My Booking - once you've made a booking you can access all your booking details here
easyJet Holidays also offer holiday packages that include a range of accommodation and board options as well as the popular All Inclusive deals.
If the summer sun is not for you then take a look at what they have to offer for winter sports, such as ski holidays to destinations in France, Austria, Italy, Switzerland, Andorra and Bulgaria.
Their flight section gives you the option to do online check-in, track flights, access flight timetables and book an airport lounge, for those tedious waits in the airport!
Accommodation comes in a variety of options including:
Hotels
Apartments
Villas
Hostels
B&Bs
Available at a choice of resorts.
Other easyJet Holidays Travel Services
As well as providing you with the facility to book your holiday easyJet Holidays also offer you:
Car Hire options
Transfers
Travel Insurance
An inspire me tool - for when you just can't decide!
IPP (International Passenger Protection) cover for your holiday booking
24/7 assistance available whilst on your holiday
PLUS you can sign up for their free email newsletter to keep abreast of special offers and deals.
easyJet Holidays FAQs
What is the allowance for hold baggage?
The cost of your booking does not include hold baggage, but it can be added during the booking process. Hold bags can also be added after you have booked by calling our Customer service centre on +44 (0)203 499 5251. You can put one bag up to 20kg in weight in the hold for a fee.
What size cabin bag can I take on board?
The maximum dimensions for cabin bags are 56 x 45 x 25 cm.There is no extra charge for taking hand luggage on board with you.
What if I miss my flight?
It's possible that you might still be able to travel. Just go to the easyJet customer services desk at the airport and they will tell you know your choices are. You should then contact the Customer Service Team, at 02034995248 to change your accommodation booking. This is very important if you have missed your outbound flight because your transfers and accommodation will need to be changed accordingly.
My code doesn't seem to work?
It's possible you might have entered an expired code - please double check the expiry date. The latest codes are towards the top of the easyJet Holidays page. If your code appears to be within the validity period then please contact us so we can contact the retailer and see what the problem is.
I'm unable to locate my voucher codes?
When you click on a code, it opens in a new tab or window - usually your browser will automatically switch to the new window for you. However, if it doesn't please look in the tab next to your current one. Some deals and special offers use bespoke links and have the discount built in and automatically applied when you go through to the retailer's site.
For more easyJet Holidays internet Promotional Code FAQs visit: http://www.easyjet.com/en/help/easyjet-holidays
This website uses cookies to ensure you get the best experience on our website.
Learn More
.