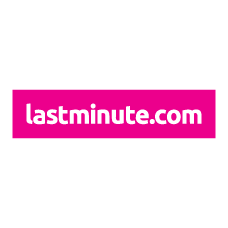 lastminute.com Discount Codes 2017
lastminute.com website
lastminute.com offer huge savings on city breaks, hotels, flights & experiences - to destinations such as Amsterdam, Paris, New York, Rome, London, Edinburgh, Dublin, Prague & Barcelona to name just a few. Using one of our lastminute.com Discount Codes you can save money on theatre tickets, spa days, city breaks, hotels, gift experiences and much more. Whether you're booking an impromptu trip to Barcelona or taking in the fabulous views of London from The Shard, lastminute.com has last minute deals, car hire, restaurants, theatre tickets and experiences for all occasions and interests.
Valid lastminute.com Voucher Codes, Late Deals & Sales for July 2017
About this Deal

Arranging a memorable night out with a loved one has never been easier with the unbeatable offers available at LastMinute.com. Their site boasts many show and meal combination deals from as little as £25, with hot tickets available for the likes of Mamma Mia, Wicked, Les Miserables and restaurants such as Planet Hollywood.
About this Deal

It doesn't matter which destination or airline you choose, but it must be a flight only booking. Each Visa Checkout transaction counts as one entry, so the more flights you book, the better your chances.
Disclosure: Any offer labled as "Deal, "Sale", or "Code" means that it is an affiliated link and helps us stay free to use. If you click through it, it can sometimes result in us earning a commission.